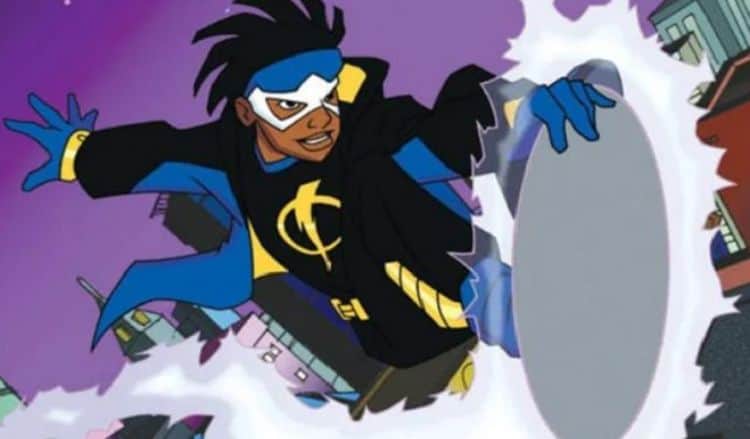 At the current moment, it's a hope that a Static Shock movie will do for the DCEU what Spider-Man did for the Marvel franchise and eventually for the MCU. The only problem is that his comparison to Spider-Man, which is intentional by a lot of people, feels like it might backfire in a big way if DC isn't careful about the continuing talk. Static Shock is already a popular character and has been embraced by the fans thankfully, but the varied talk of more and more black superheroes being a good thing, which it is, and the need to compare him to other heroes, makes it feel as though the character doesn't have enough clout to really make it on his own without needing to fall back on another idea here and there that will allow his story to connect to something that's already been established for contrast. If this story is really going to stand on its own then it needs to do so in a way that's definitive and isn't being compared to anything else, even if the comparisons are virtually harmless and are only given as examples. Right now the movie doesn't have a solid cast apparently, but it's going to be interesting to see who gets the top spot and who he'll be facing when it comes down to it.
John Boyega was pegged for the role but has already turned it down since he professes to be too old for the part. While some are adamant that it's time to continue to push for diversity in the movies and particularly in the superhero genre, which is something that's funny to hear since diversity has been increasing over the years, others are simply interested to see another DC movie in the works that could possibly lift it even further out of the lethargy that it fell into at some point. Wonder Woman, Aquaman, and Shazam are still the most prominent movies in the DC universe, while the Snyder Cut is being heavily anticipated since the changes to the Justice League are being touted as the reason why it will be so great. The idea of diversity is great, but the continued mention of how it's sorely needed kind of needs to die down just a bit, not because diversity has taken over, but because the movies and TV shows have been becoming increasingly diverse as the years have rolled on, and what's been done to date isn't enough, and it does feel as though it won't ever be enough. Combative as that might sound, the truth of it is that Static Shock, Black Lightning, Blade, Black Panther, and any and every other superhero that is classified as BIPOC have been making quite the impact lately, meaning that the 'lack' of diversity is starting to mean that there isn't an overabundance of heroes and villains that are BIPOC, even if there are several highly influential characters that are POC these days, which has changed the game in a very positive manner.
Failing to recognize the triumph in favor of demanding more diversity feels a bit imbalanced at this time in the entertainment world, since this idea has been touched upon in more than one franchise, and the truth is that diversity has been rising, but it's still not enough. It's a big hope that Static Shock will grant the fans another story and focus less on skin color and lifestyle than it does on the overall story that the character has to offer. Personally, that's what really matters to me as a fan and someone that simply wants to enjoy what's there, the story. If it's enticing and well-written then it should be entertaining, but pushing ideas onto an audience, no matter the color, race, of type of person that's being put in the main role may be, feels like a manipulation that is far more divisive than such a story is meant to be. People can feel any way they want to about a movie, about a hero, and about the story that binds them together, but so long as the story is something that commands the respect that it's due instead of the respect that it hasn't earned, then it's bound to be a success in one way or another. Static Shock could be a breath of life that the DC universe needs since there are so many heroes that have been underutilized in the DC movies, and it's definitely time for someone else to step up and see what they can do.
There's no word yet on when this will happen but the fact is that IT IS happening and we'll be given the chance to see another hero step up and take their place in a well-established universe. All that's needed now is a great script.