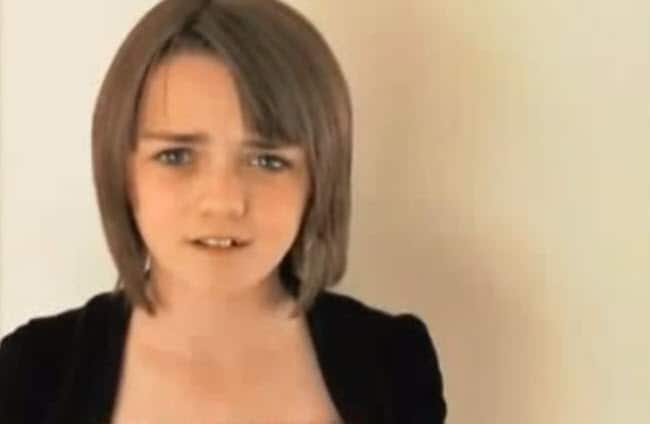 As I'm not doing reviews of the actual show here on TVOvermind, I do try and provide a bunch of bonus material that fans of the show can enjoy. I've done galleries and GIF collections and much much more, but I was on a different quest today.
I tried to find some of the cast's original audition videos for the show. They read through a specific scenes and are matched up against other actors attempting to clamor for the same part. If you're REALLY sought after (like Peter Dinklage was) you don't even have to audition, but many members of the cast did.
I was disappointed that through all my searching, I was only able to find three tapes, but they're still pretty cool and worth watching. You can see the first one below, and the other two after that.
Arya (Maise Williams) and Sansa (Sophia Turner)
http://www.youtube.com/watch?v=rO1Hz6yz6UU
Sometimes you forget how long this show has been in production, but this video reminds us just how long it's been. Sophie is so young she's barely even recognizable, and even Arya looks like a child, not the lean hard teen she is on the show now. I get why they got the parts, as they do a great job here.
Sandor Clegane (Rory McCann)
Sure, the Hound is more of a minor character on the show, but McCann's audition here is simply fantastic. I got chills when he said "look at me!" even though is burned face is nowhere to be seen.
Jason Momoa (Khal Drogo)
This was an easter egg hidden away on an HBO DVD I believe, and shows Momoa doing one of his most famous scenes for his audition for Khal Drogo. Pretty fantastic considering he had to do it all in a completely made-up language.