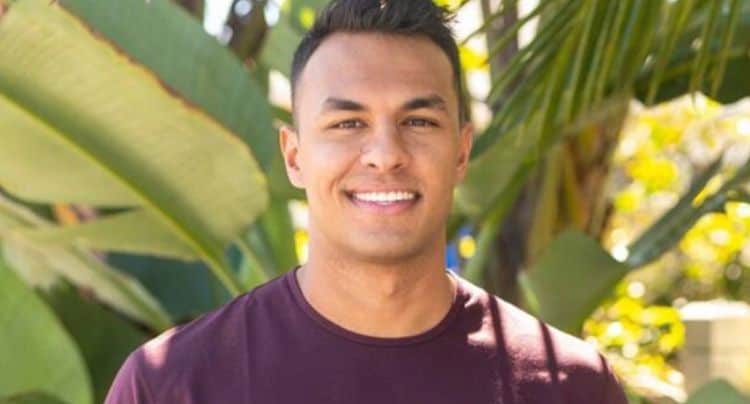 During every season of The Bachelorette, getting to know the contestants is always one of the most exciting things. This season, Katie Thurston is going to have lots of interesting and good-looking guys to choose from, but Aaron Clancy is hoping to stand out above the rest. The 26-year-old is looking forward to winning Katie's heart, and he's ready to give his all to make it to the end of the season. With his combination of good looks and charm, he should have no problem getting Katie's attention. Only time will tell how things go for Aaron, but there are already a lot of people out there who are rooting for him. Keep reading to learn 10 things you didn't know about Aaron Clancy.
1. He Is A California Native
Aaron is originally from Walnut, CA which is located in the southern part of the state. He currently lives in the San Diego area. If he ends up winning the show, he and Katie are going to have to make some adjustments in order to make things work seeing as how she lives in Seattle.
2. He Is Well Educated
Not only is Aaron good looking, but he also has the brains to back it up. According to his LinkedIn profile, he earned an associates degree in kinesiology and exercise science from Mt. San Antonia College. He then went on to earn a bachelor's degree in international business from the University of California at San Diego.
3. The Bachelorette Is His First TV Experience
There are a lot of people who use shows like The Bachelorette just to get their foot in the door of the entertainment industry. However, Aaron doesn't appear to be one of those people. The Bachelorette is his first time doing TV and there's nothing to suggest he's tried to get on other shows in the past.
4. He Works In Insurance
When it comes to his professional life, Aaron seems to be doing pretty well for himself. He currently works as an account executive for an insurance company called Health IQ. Prior to that, he worked in sales for a gym called 24 Hour Fitness. There's a good chance that finding the perfect woman is the last piece of the puzzle for him.
5. He Loves The Movie Pacific Rim
Is there one movie that you can watch over and over again? For Aaron, the answer appears to be yes. Aaron's favorite movie is the 2013 film Pacific Rim which starred Charlie Hunnam and Idris Elba. The movie went on to be nominated for several awards including a British Academy Film Award.
6. He Is Close With His Family
Although we don't have much information about Aaron's family, we do know that he appears to be very close to them. He has two brothers, one older and one younger. According to Aaron's bio for The Bachelorette, he has just one tattoo, and it's his family's initials on his neck.
7. He Doesn't Seem To Be Into Social Media
Once news broke that Aaron was going to be a contestant on The Bachelorette, lots of people flocked to social media to find out more about them. Unfortunately, there isn't anything to find. Aaron doesn't appear to have any social media accounts at the moment. However, he likely deactivated them due to the show, so there's a chance this won't always be the case.
8. He Was A College Athlete
Education wasn't the only thing Aaron was focused on during his time in college. He was also a member of the swim team during his time at UC San Diego. During college, he also worked as a lifeguard and a swim instructor in his hometown. His competitive swimming days may be over now, but he probably still likes to swim for fun.
9. He Is A Lakers Fan
Not only is Aaron an athlete, but he's also someone who enjoys watching sports. As someone who was born and raised in southern California, it's not much of a surprise that Aaron is a fan of the Los Angeles Lakers. Hopefully, his choice of sports teams won't be an issue for Katie.
10. He Loves Halloween
If you ask most people what their favorite holiday is, you'll probably get answers like Christmas or Thanksgiving. However, neither of those holidays is at the top of the list for Aaron. His Bachelorette bio states that Halloween is his favorite and he loves all things spooky. The good news for Katie is that if she ever needs someone to watch a scary movie with, Aaron will beher guy.