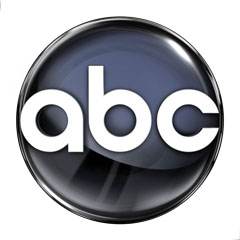 ABC has just released their fall schedule and will be presenting more information at the Upfronts presentation later this afternoon, but we've got all the information here that you need to know about their 2010-2011 schedule.
Shows like Romantically Challenged and FlashForward were canceled and ABC has added a long list of ten new shows to its roster, with some of them premiering midseason (including six new dramas, three comedies and one reality show). Also, while "V" was renewed for a second season, it doesn't appear on the schedule below, so I'm not certain where they will slot it in or whether they'll bring it back midseason.
I find it really interesting that NBC, FOX and ABC are all debuting new shows on Friday nights (see the NBC and FOX fall schedules). We all know that Friday is where shows generally go to die, so it seems almost counter-intuitive to put shows there. They seem ripe for cancellation, but I guess we'll have to wait and see.
Monday
8:00 p.m. Dancing with the Stars
10:00 p.m. Castle
Tuesday
8:00 p.m. No Ordinary Family (new series)
9:00 p.m. Dancing with the Stars the Results Show
10:00 p.m. Detroit 1-8-7 (new series)
Wednesday
8:00 p.m. The Middle
8:30 p.m. Better Together (new series)
9:00 p.m. Modern Family
9:30 p.m. Cougar Town
10:00 p.m. The Whole Truth (new series)
Thursday
8:00 p.m. My Generation (new series)
9:00 p.m. Grey's Anatomy
10:00 p.m. Private Practice
Friday
8:00 p.m. Secret Millionaire (new series)
9:00 p.m. Body of Proof (new series)
10:00 p.m. 20/20
Saturday
8:00 p.m. Saturday Night College Football
Sunday
7:00 p.m. America's Funniest Home Videos
8:00 p.m. Extreme Makeover: Home Edition
9:00 p.m. Desperate Housewives
10:00 p.m. Brothers & Sisters
Midseason
Off the Map (new series)
Happy Endings (new series)
Mr. Sunshine (new series)
Click the page numbers below to read descriptions about the new shows. We'll try to track some promos or sneak peeks down for you as the day continues.