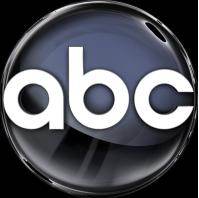 It's that sad and depressing time of the year again for television fans. A lot of shows have aired their season finale in the past couple of weeks and a lot more will conclude their seasons until the end of the month. If you are like me, you are probably feeling a little lost as to what to do with your free time now that most of your shows are gone.
To make you feel a little bit better, ABC has released their schedule for the Fall, so while you may not be entirely happy that your show is gone for the summer, at least you now know when it is going to air. The Alphabet Network has picked up thirteen new shows and slayed a good number too. Mysteriously absent from the list is Cougar Town, that seems to have been bumped to mid-season, much to the dismay of fans.
MONDAY
8/7c Dancing with the Stars
10 pm Castle
TUESDAY
8 pm Last Man Standing [New show]
8:30 pm Man Up [New show]
9 pm Dancing with the Stars Results Show
10 pm Body of Proof
WEDNESDAY
8 pm The Middle
8:30 pm Suburgatory [New show]
9 pm Modern Family
9:30 pm Happy Endings
10 pm Revenge [New show]
THURSDAY
8 pm Charlie's Angels [New show] – view sneak peeks
9 pm Grey's Anatomy
10 pm Private Practice
FRIDAY
8 pm Extreme Makeover: Home Edition
9 pm Shark Tank
10 pm 20/20
SATURDAY
8 pm Saturday Night College Football
SUNDAY
7 pm America's Funniest Home Videos
8 pm Once Upon a Time [New show] – view sneak peeks
9 pm Desperate Housewives
10 pm Pan Am [New Show] – view sneak peeks

Midseason Shows: Cougar Town, Apartment 23, Good Christian Belles, Missing, The River, Scandal, and Work It.