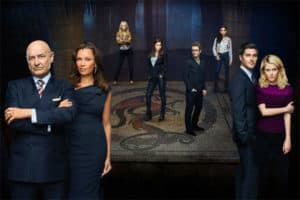 Some sad news came down for fans of three new fall shows. Â Today ABC has opted not to pick up full seasons for either 666 Park Avenue or Last Resort. Â Meanwhile, CBS decided to cancel the new comedy Partners.
666 Park Avenue started decently enough, but it wasn't a standout hit with viewers. Â Since then, however, the show has been shedding viewers. Â The most recent episode only garnered 4.1 million viewers. Â Meanwhile, last night's episode of Last Resort was said to be an important episode in determining whether to pick up the show for a full season, but the numbers actually decreased from the previous week to 5.8 million. Â Both ABC shows will air all 13 ordered episodes as planned.
Earlier today, CBS canceled Partners, the newest comedy from the creators of Will and Grace has been doing poorly in the ratings, averaging between 5 and 6 million viewers.