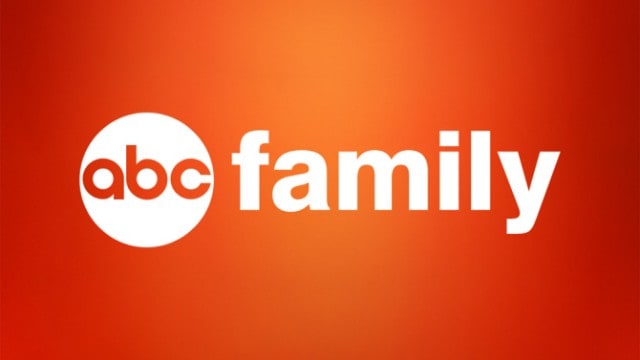 ABC Family will soon have a new name, and it's a bit of a "freeing" identity for the network. As announced by ABC Family President Tom Ascheim on Tuesday, the cable network will be be renamed and rebranded as Freeform in January 2016, building on ABC Family's existing strategy of super serving "Becomers" — a life stage that spans people who are 14-34.
"Freeform evokes the spirit and adventure of our audience," says Ascheim. "Freeform will deliver new, exciting original content as well as all the favorite shows our viewers already love on ABC Family."
According to ABC Family, the new name of "Freeform"speaks to the mindset and attitude of what the channel has defined as Becomers. Traditionally, Becomers are in high school, college and the decade that follows and are navigating the wonderful, fun, exciting, and scary time in life when you experience the most firsts — first car, first apartment, first job, first love, first heartbreak — all the firsts that exists between who they are and who they want to become. Becomers represent a life stage rather than a generation, an there are 69 million of them in the US, with an estimated spending power in the trillions. There are two billion Becomers worldwide.
Becomers' identities and experiences are fluid as they explore endless possibilities and their passions take shape. Freeform personifies this fluidity and will deliver ideas, forms of content and ways of interacting with the brand. Freeform is inspired by the interconnection between content and audience, media and technology, interactive and linear, life stage and life style and the way Becomers interact with them all.
However, even though ABC Family is changing its name, many of its series will stay the same, with Pretty Little Liars, The Fosters, Young and Hungry, and Baby Daddy all set to return in early 2016 for their winter premieres. Debuting for Freeform alongside those returning shows will be new original series Shadowhunters and Recovery Road. More pick-ups for new series and premiere dates for returning ones will also be revealed later this month.
ABC Family shared the name-changing announcement this afternoon on Twitter. Watch the video below:
.@ABCFamily is changing its name to #Freeform in Jan! We want to see how YOU Freeform at http://t.co/I0R7pkA1td! https://t.co/vqLoIDzVMR

– ABC Family (@ABCFamily) October 6, 2015
What do you think of ABC Family's new name? How does Freeform sound to you? Comment below and let us know.
[Photo via ABC Family]