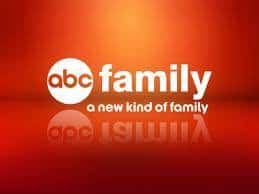 Pretty Little Liars fans who watched the recent Halloween prequel episode (and watched the exciting promo for the new January episodes) are probably eager to know when their show will return. Today, ABC Family announced the January 2012 return and premiere dates for several shows.
Pretty Little Liars is moving to Mondays and is scheduled to return on Monday, January 2 at 8:00 p.m. ET. Aria, Hanna, Spencer and Emily have finally tired of being pawns in A's game and are ready to fight back.
The Lying Game will now be airing after Pretty Little Liars and also returns on Monday, January 2 at 9:00 p.m. ET.
One of my favorite new summer shows was ABC Family's Switched at Birth. New episodes of this show will resume on Tuesday, January 3 at 8:00 p.m. ET and the recent arrival of Bay's father (Gilles Marini), is sure to complicate an already complicated situation.
Finally, the new series Jane by Design will be premiering on Tuesday, January 3 at 9:00 p.m. ET. According to ABC Family: "Jane By Design follows Jane Quimby (Erica Dasher), a quirky teen with an eclectic chic
fashion sense, who lands a job at a hip fashion house when they mistake her for an adult. Torn
between her love of fashion and the need to finish high school, Jane conceals her true age to assist
the demanding, but talented Gray Chandler Murray (Andie MacDowell), who travels the world in
search of the next big style trend. Jane quickly learns that working for a successful executive in
the cutthroat world of fashion is not as glamorous as she once thought. But with help from her best
friend Billy Nutter (Nicholas Roux), Jane tries to keep up appearances as she toggles between two
lives and guard her secret."
Finally, The Secret Life of the American Teenager and Make It or Break It will both return with new episodes in Spring 2012.