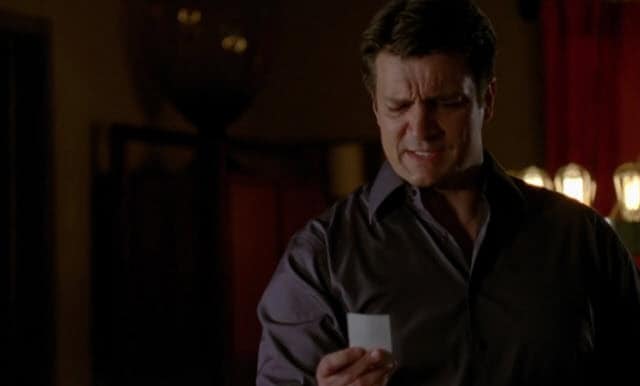 Castle has been one of ABC's most reliable hits these past few years, and thankfully brought Nathan Fillion back to TV after being so rudely bumped off when FOX killed Firefly. But now ABC might be trying something strange with their own franchise.
There's a plan in the works to develop a show based on a character that author Richard Castle has written about. As in, a show based on a fictional character created by a fictional character. Before Castle started working with the police, he penned a series of books about Derrick Storm, a CIA operative. These now exist as very real books that could themselves be adapted into a new show, ABC thinks. If you're still having trouble following along, I can't say I blame you.
The stories are shorts, meaning that they would have be bolstered quite a bit to make it to air, but at least it lays the groundwork for the potential CIA show that ABC is planning. Still, a show based on a fictional character written by a fictional author on a TV show is about as mind-bending as you can get.
There are few details about the potential show at this point, other than the fact that it exists and it is being scripted by Missing's Greg Poirier, who will also executive-produce with Castle's Andrew Marlowe and Terri Miller. I'm really curious to see how this turns out, and if the two shows will crossover in some capacity, breaking the fourth wall in the weirdest way possible.
[Photo via ABC]