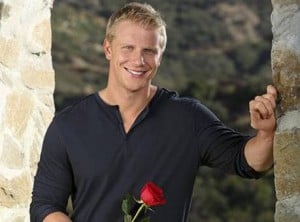 After months of speculation and plenty of rumors, ABC has officially announced its next Bachelor and, as many had suspected and even hoped, Sean Lowe will be handing out the roses this time around. As a fan favorite on his season, ladies everywhere had been crossing their fingers that this all-American nice guy would be on the upcoming season of The Bachelor, and it looks like they are going to get their wish.
Sean, who was labeled "the perfect guy" practically all season long by Emily Maynard on "The Bachelorette," was sent home in the third place spot, not even making it to the finale, leaving audiences everywhere a bit shocked. No one was more shocked on that night, however, than Sean himself, having admitted in People magazine that while standing at that final rose ceremony the thoughts going through his head had nothing to do with elimination, but with their future together.
This time around, Sean is the one calling the shots and he says that if he can find his wife during The Bachelor process, "it would be worth it."  With country boy good looks, a successful career, and a nice guy attitude, it seems that there should be plenty of women happy to try to fit the bill.
Sean beat out Ali Fedotowsky's former fiancé Roberto Martinez and even last minute entry (although maybe only in his own mind), Olympic swimmer Ryan Lochte as ABC's choice to be the next Bachelor, which airs this January.