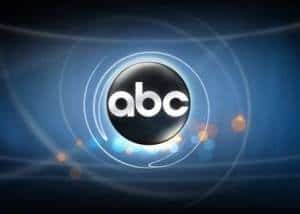 ABC has picked up an additional two comedies and three dramas for the 2013-2014 season.
Joining Super Fun Night and The Goldbergs on the comedy slate are Back in the Game and Trophy Wife. The first centers on the Gannon family, a brood with baseball in its blood, and stars James Caan, Maggie Lawson, and Ben Koldyke. The second follows Kate, a woman who becomes the third wife of a slightly older man and has to navigate the complicated pre-existing relationships he has with his ex-wives and their children. Among those featured are Malin Akerman, Bradley Whitford, and Marcia Gay Harden.
On the drama side of things are Mind Games, Betrayal, and Lucky 7. From Kyle Killen, the first (once named Influence) stars Steve Zahn and Christian Slater as brothers and partners in a unique agency committed to solving clients' problems using the hard science of psychological manipulation. The second tells the story of an affair between a photographer and an attorney, who end up facing off against one another in a murder case. The show stars James Cromwell, Hannah Ware, and Stuart Townsend. The last, based on British series The Syndicate, follows a group of gas station workers who win the lottery. Featured are the likes of Matt Long and Anastasia Phillips.
ABC is set to reveal its 2013-2014 schedule on Tuesday, May 14th.
Which of these five new shows do you think sounds the most intriguing? Can a show like Mind Games work on network television? Have you seen the British series that Lucky 7 is based on?