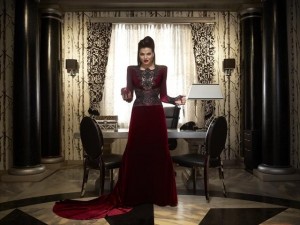 ABC has renewed yet another drama in Sunday anchor Once Upon a Time, which joins Nashville, Scandal, Grey's Anatomy, and Castle in making it to next season. The show, while still receiving its fair share of online attention thanks to a dedicated fanbase, has noticeably slipped in the ratings this season, a troubling sign for one of ABC's main bright spots last season. With an improvement in how the show is scheduled, though, it might be able to recapture some of the magic from season one and rebound the night from the depths it sank to in recent months.
Meanwhile, the network has picked up comedy Super Fun Night to series. The show, which stars Rebel Wilson, is about a group of girlfriends who go out every Friday and all the trouble they find themselves getting into. The show also stars Liza Lapira, Kelen Coleman, Kevin Bishop, and Lauren Ash.
While it's apparent that ABC ordered Super Fun Night due to Wilson's growing star power, how they handle the young-skewing comedy should be intriguing. It's not a tonal fit with the rest of the Wednesday lineup, made up of family-friendly comedies, but unless it finds a fairly compatible lead-in, it could find itself in the situation that Happy Endings did this season: a niche-y comedy aimed at young people with an older-skewing, incompatible lead-in.
ABC is set to reveal its 2013-2014 schedule on Tuesday, May 14th.
Would you like to see Once Upon a Time make any changes for season three? Where do you think ABC should schedule Super Fun Night? Is there a chance the network goes back to the Tuesday comedy bloc well that it started this season with Happy Endings and Don't Trust the B—- in Apartment 23?