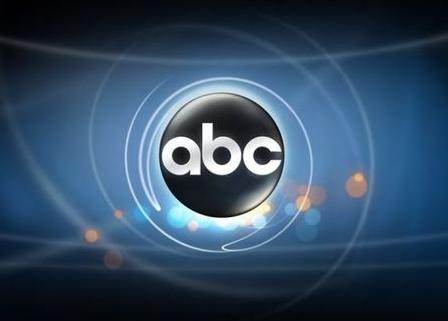 Yesterday Fox announced its February sweeps calendar, with details about upcoming guest stars and episode synopses for its scripted and reality television. Today it's ABC's turn to do the same. Going week-by-week, here's all the details you need to know about ABC's February sweeps schedule.
February 2 – 3
'JIMMY KIMMEL LIVE' — Kicking off 'Jimmy Kimmel Live's'10th season, Kimmel welcomes an outstanding lineup of guests leading into sweeps, including Oscar nominees Michelle Williams and Gary Oldman, Chris Pine, Jessica Alba, Eric Stonestreet, LL Cool J and Courteney Cox, as well as offering a science demonstration from 'JKL'recurring guest 'Science Bob'Pflugfelder. In addition, for the seventh consecutive year, ABC presents 'Jimmy Kimmel Live: After the Academy Awards®,'on SUNDAY, FEBRUARY 26. Live from the El Capitan Theatre in Hollywood, CA, a special broadcast of the late-night talk show hosted by Kimmel airs following the Oscar telecast and late local news. Previous 'Jimmy Kimmel Live: After the Academy Awards'celebrations have welcomed Hollywood's biggest movie stars, and this year will be no exception, complete with a signature 'JKL'comedy piece and a musical block party from Coldplay. February also brings musical performances from Korn, Robin Thicke, Gotye, Die Antwoord, Lana Del Rey, Puscifer, Mat Kearney and Tony Bennett. 'Jimmy Kimmel Live'airs MONDAY-FRIDAY (12:00 a.m., ET).
'WIPEOUT' — 'Winter Wipeout: Shoulda SAW that Coming'— Host John Henson says 'Winter Wipeout… the temperature and our contestants are DROPPING!'Twenty four competitors all have one goal in common…to be the last player standing at the end of the Winter Wipeout Zone to take home a cool $50,000. Before they can do so, players must first face the Buzz Saw, which greets contestants head on, leaving them feeling the winter black and blues. Then they'll take on the world famous Big Balls — and can earn an extra $500 if they can clutch the Snowman perched atop the fourth Big Ball — followed by the Snow Fall, where there's a little bit of snow but a whole lot of fall. From there, players have an all-access pass to The Penguin Party, where they get to shake it up and get smacked down till they drop! Hosted by John Anderson (ESPN's 'SportsCenter'), John Henson (E! Entertainment's 'Talk Soup') and new co-host Vanessa Lachey ('ABC's 'True Beauty'), 'Wipeout'airs THURSDAY, FEBRUARY 2 (8:00-9:00 p.m., ET).
'GREY'S ANATOMY' — 'If/Then'– As Meredith puts Zola to bed and falls asleep, she begins to wonder — what if her mother had never had Alzheimer's and she'd had loving, supportive parents? The reverberations of a happy Meredith Grey change the world of Seattle Grace as we know it. What if she had never met Derek in that bar and he had never separated from Addison? What if Callie and Owen had become a couple long before she met Arizona? And what if Bailey never evolved from the meek intern she once was? 'Grey's Anatomy'airs THURSDAY, FEBRUARY 2 (9:00-10:02 p.m., ET). Kate Walsh ('Private Practice') and Kate Burton (Emmy® nominee for her Role as Ellis Grey) return.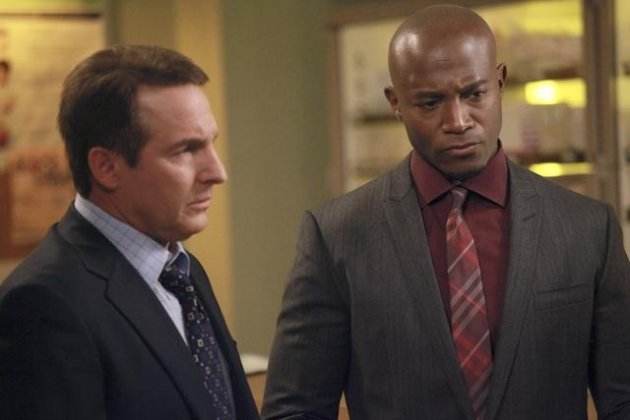 'PRIVATE PRACTICE' — 'The Time Has Come'– Sheldon counsels Sam's friend, Rick, an Army veteran suffering from PTSD who harbors a secreted sexual trauma; Erica and Mason are involved in a nonfatal car accident that forces Cooper and Charlotte to further come to grips with their future; Violet and Pete struggle to navigate life after marriage when he finds her kissing Scott; and Addison and Jack attend a medical conference they won't soon forget, on ABC's 'Private Practice,'THURSDAY, FEBRUARY 2 (10:02-11:00 p.m., ET). Guest starring A.J. Langer as Erica and Stephen Amell as Scott.
'SHARK TANK' — '301'– Will the Sharks smell success or failure when it comes to a fragrance an entrepreneur from St. Charles, IL claims captures the scent of money? The smell of money may also be in the future for a woman from San Francisco who has put an invigorating twist on her luxury brand of soap. Also, a man from Dothan, AL is overcome with emotion when he explains why the Sharks should take his unique guitar learning system 'on the road,'and a Mr. Mom from Baton Rouge, LA hopes his blue jeans accessories that blink when you walk will spark interest. Plus, a follow-up story features the creator of Original Shrimp Burger, Shawn Davis from Franklin, TN, who left the Tank last season without a deal for his gourmet seafood business, on 'Shark Tank,'FRIDAY, FEBRUARY 3 (8:00-9:00 p.m., ET).
'20/20′ — 'HOLLYWED'– From 'I do'to 'I don't'to 'What was I thinking?'… In a town where fame can be fleeting, so too can Hollywood love and marriage. From Heidi Klum and Seal to Ashton Kutcher and Demi to Kim Kardashian and Kris Humphries, high profile Hollywood splits have dominated recent entertainment headlines. A special '20/20'report, 'HOLLYWED,'takes viewers inside the volatile world of celebrity marriage and divorce and includes secrets revealed by high powered Hollywood divorce attorneys, celebrity insiders, and the stars themselves about what makes a Hollywood marriage work and why it can get so ugly and so expensive so fast. From the unlikeliest of celebrity hook-ups and the relationships that have endured, to the quick fire 'I do's'that became 'I don't'in a matter of days, the hour is anchored by Elizabeth Vargas with reporting from Deborah Roberts. 'HOLLYWED'airs on '20/20'on FRIDAY, FEBRUARY 3 (10:00-11:00 p.m., ET).
February 6 – 10 on next page…