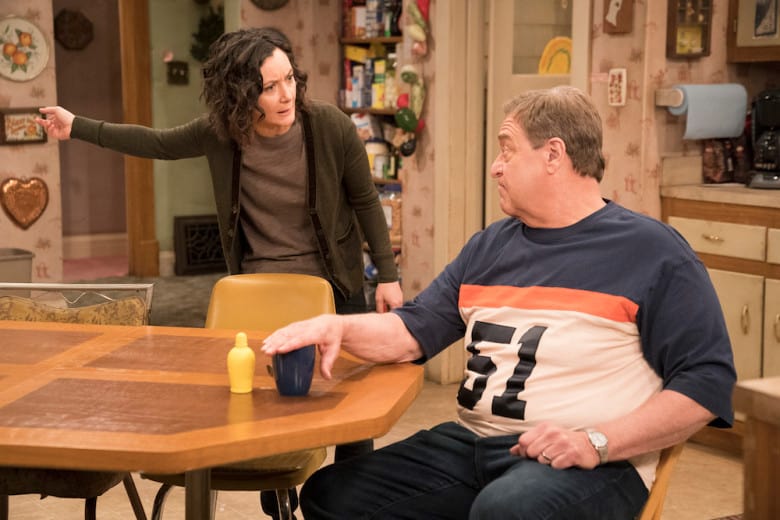 This one should be a no-brainer, as the whole show was kind of centered on Roseanne when she was still there. The Conners on ABC might be an innovative idea, but without Roseanne it's bound to fail worse than it would with her. The show won't debut until October, which is rapidly approaching, but at this time there are a lot of mixed feelings about it that fans are trying to sort through in order to decide just where they sit on the issue of leaving the show to the rest of the cast while kicking Roseanne to the curb. Her unfortunate words that got her kicked off had the effect of turning a lot of people against her suddenly, and galvanizing those that had been against her to start with. For a long time now Roseanne Barr has been seen as the kind of person that will gladly speak her mind and not apologize for it, so the words she spoke before the cancellation of the show and her removal seemed to mean very little when she turned around and apologized so quickly. At this point it would seem that she spoke out of turn simply because of the fact that she was medicated, but few if any people are buying that excuse.
The show itself isn't geared up to go on without her no matter how it gets spun, since there are just too many questions that need to be addressed.
How is her absence going to be explained?
It'd be nice to say that the writers have this all covered and planned for, but that's usually not the case these days. Whoever's in charge of planning the stories and the direction they'll take seems to be asleep at the wheel most of the time and on the best days they actually get it right. But in this instance it's going to be interesting to see how they want to spin this. Explaining why Roseanne is gone is going to be something that fans want to see taken care of with a great deal of professionalism and a back story that will help them transition from Roseanne to The Conners with a minimum of difficulty. There is a chance to do this without completely destroying the show but the faith that people hold in the writers these days is waning as fast as the interest people hold in the Oscars. Yes that was a cheap shot but it's justified.
The rest of the characters are great, but none of them were ever central to the show.
Roseanne was, unfortunately, the linchpin that held the show together. Everything happened to or around her and she was a part of just about everything that went on. With the kids, with Dan, with her sister and mother, even with their friends, Roseanne was a central character that people went to if they needed to talk, if they needed advice, or if they needed just anything. It was her show after all and trying to kick her out and create another show based on the same characters seems like trying to pull the plug in the bathtub while expecting the water to hold itself in. Without her the show doesn't really have much of an anchor to cling to and there's no guarantee that anyone's going to step up. After all they never had to before.
Even without Roseanne, the Conners had their time way back in the day when it was still the Roseanne show.
This family managed to draw a lot of fans when it was still the Roseanne show and the three main kids were still young. Nowadays however people are going to have to get used to new kids, the fact that the original kids are older, and the fact that the show won't likely be the same as what they remembered. If the show is banking on new fans that's one thing, it's not a certainty but it's something that's better than nothing. But if they're banking on the older fans that have been around longer and remember the original show, then they might be slightly disappointed since things are so inherently different that it might turn a lot of people off. There's just too much that happened back on the original show and too much difference in the characters to start it over without one of the core characters at the helm.
In many ways the expected failure of this show boils down to the fact that people don't believe it will be able to do much without Roseanne. She was the big star of this program and without her it seems doomed to last for a season and then vanish entirely. The only thing that will keep it from doing so is if the actors manage to get the audience on their side and ready to accept a show without it's former star.