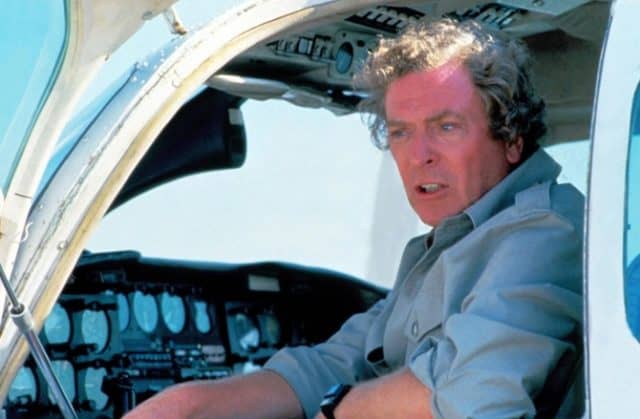 It feels kind of wrong to bash any movie that's had such a great actor in it but the truth is that sometimes even a great actor can't make a horrible movie worth seeing. There have been many actors that have gone on to state that they don't know why they made such horrible performances or why they agreed to be in movies that had almost no chance of success, but I like to think of it as a learning process. It's also a way to keep the wolves from the door so to speak. Actors might not be lumped into the same category as the average working person but the truth is that if they don't work they don't get paid either, so what this means is sometimes they have to swallow their pride and take what they can get.
Movies like these below drive that point home quite well.
5. Jaws: The Revenge
It's a giant grudge match….with a shark. That's about all you need to know about this movie since everything else is just kind of schlock and doesn't really fit in well with the mythos of Jaws. Plus, the shark at one point jumps out of the water and ROARS.  When was the last time you heard a shark roar? Also, when was the last time you saw a shark with a vendetta against a human? In real life I mean.
4. The Weather Man
If there's any real criticism of this movie it's that it's kind of a snore fest. Caine isn't that bad but the film drags on between the most important scenes as Nicolas Cage seems to take forever in his lethargy-induced way to get to the main point and finally discuss what's really important in his life. It has a few brief flashes but as long as you wake up long enough you can catch them.
3. The Last Witch Hunter
This is something that should either never have been made or been given all of a half hour as part of another movie. In truth it feels like it was drawn out for at least an hour too long and I'm almost certain that Michael Caine was glad when his involvement was over. Vin Diesel's not a bad actor but there are some movies that seem a bit questionable when you look at them.
2. Harry Brown
Despite the many roles he's played in his life the role of a vigilante should be well past Caine's capabilities at this point. It's not to take anything away from him at all, it's simply to recognize that while he could be a very tough man the youth of today would likely eat him alive if he tried to act tough at his age. Only in movies would this really work.
1. Dirty Rotten Scoundrels
Sigh. This hurts to say because in some moments it was a great movie. But overall it was kind of a letdown simply because Steve Martin stole the show a lot and it was, overall, just a giant con in which both men got skunked at the end by the woman who was seemingly being conned by both of them.
Michael Caine is still a great actor, but like many people he's been in some questionable films.
Save