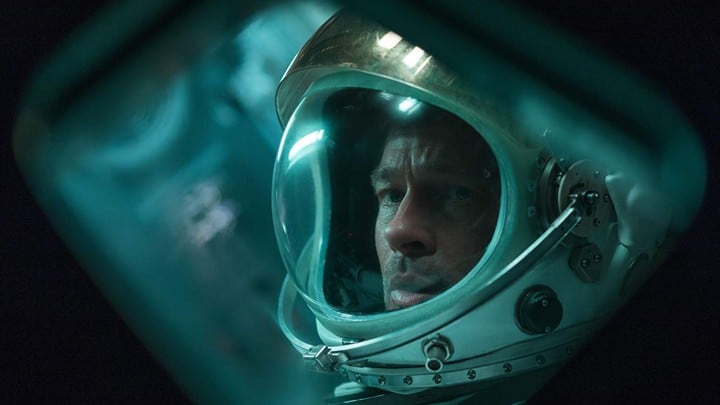 Well, it's that time of the year again, Folks.  The summer blockbusters are just far enough behinds us, and the end-of-years awards ceremonies are just far enough away, that we can simply sit back, relax, and take in some good old fashioned "serious" entertainment for once.
I mean, think about it.  I love the summer as much as the next guy, but that's a solid three or four months dedicated solely to big, bloated, effects-driven action movies.  After the requisite MCU sequels, Disney features and a handful of under-the-radar surprises, it all starts to blend together after a while.  So too is the end of the year rush to the Oscars similarly flawed.  Make no mistake, I love this time of year just as much as I do when the summer franchise-machine rolls into town, but these too tend to get a bit repetitive after a while.  I mean, how many heart-felt family dramas about white people taking opioids do you really need to see any given month?  Sometimes you just need a little bit of ass-kicking action to break up the histrionic monotony.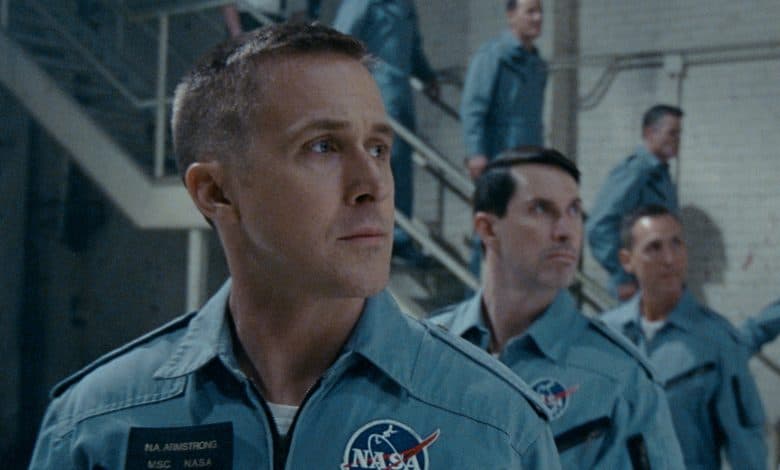 That's where the mid-fall season comes in.  The last of the summer movies are starting to rotate out and we're well and truly ahead of the December glut of Oscar baity films.  And inbetween these releases, we always seem to get some of the best and most interesting movies of the year: not quite commercial enough to hold their own against Spider-Man, and yet not quite arty enough to fend off Terrence Malick: movies like The Hate U Give (2018), The Killing of a Sacred Deer (2017), Crimson Peak (2015) and, of course, this week's Ad Astra (2019).
Every year, it seems, Hollywood has seen fir to deliver one sci-fi movie of this vein to us exactly at this time of year: a movie with enough commercial prospects that it usually becomes a major seasonal draw for audiences (or at least should have been on paper) and might possibly feature in a few Oscar races.  These are usually some approximation of "hard" sci-fi (that is to say, science fiction based on theoretically possible and reasonably modern technologies), headed by major directors, fronted by major actors and achieve at least some degree of mixed success at its bifurcated goals.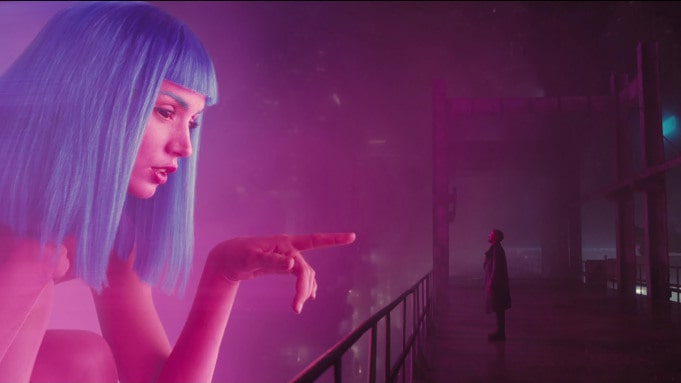 Last year, for instance, gave us First Man (2018), a movie that very nearly made a big splash at that year's Oscars (although it never quite lived up to its hopes in that respect).  The movie was directed by industry up-and-comer Damien Chazelle, whose similarly-themed La La Land (2016) and Whiplash (2014) were big hits with the Oscar voters and proved that he had the potential to go far with his talent.  First Man, a generally somber Neil Armstrong biopic, was clearly a studio exec's test to see if Chazelle was more than just a one-trick pony: that is, if he could make great movies about more than just troubled Jazz musicians.  In that regard, at least, the film was a success, and was, at times, one of the more stellar productions in that entire year of film.
Before that, we had Blade Runner 2049 (2017): a movie which, at least on paper, was a surefire box office sensation.  Based on a now-classic tech noir, front-loaded with the star-power of both Ryan Gosling and Harrison Ford, directed by the great Denis Villeneuve (who is notably in charge of next year's Dune adaptation), and promising to answer movie cliffhangers thirty years in the making, it seemed like a pretty safe bet to earn its studio a massive windfall of cash while also dipping a toe into varying awards races.  Although a virtual masterpiece of its genre and more than a worthy successor to the storied first film, a movie based on a thirty-year-old cult item that took multiple revisional releases before it earned its high reputation didn't quite connect with the public (although it did win those gold statues).  It was decidedly a mixed success of a release, depending on how you gauge such things, but its intentions were pretty obvious at the outset.
Arrival (2016) marks the first November release in our back-peddling through this film trend (the previous two movies were October releases).  Although not a major money-maker (something it was never, ever going to be), this one actually scooped up a whole lot of deserving nominations, including one for Best Picture.  This was a trippy meditation on the invaluable importance of communication in global affairs, and kairotically warned us of what might happen if certain political institutions just bullheadedly charged headlong into its own jingoistic fever dreams, generally in-line with lesser known (but equally good) films like Predestination (2014), Looper (2012) and Primer (2004).  This is more in line with what we can usually expect of these movies: serious, prestigious, but still accessible by general audiences (even if getting them to the theater is a bit of a hard sell).
The Martian (2015), another October release, is emblematic of the Fall sci-fi movie.  You have cinematic heavyweight Ridley Scott (of Alien fame) behind the camera.  You have eternally effable Matt Damon in front of it.  You have a simple, Robinson Crusoe-esque story about a resourceful protagonist stranded on Mars.  You then spend the rest of the movie trying to bring him home again.  It's a fun, funny, easy-to-enjoy film that captured a massive swath of moviegoers that are too often overlooked for the easy, disposable incomes of children.  Plus this has to be one of the best arranged soundtracks for a movie in recent memory.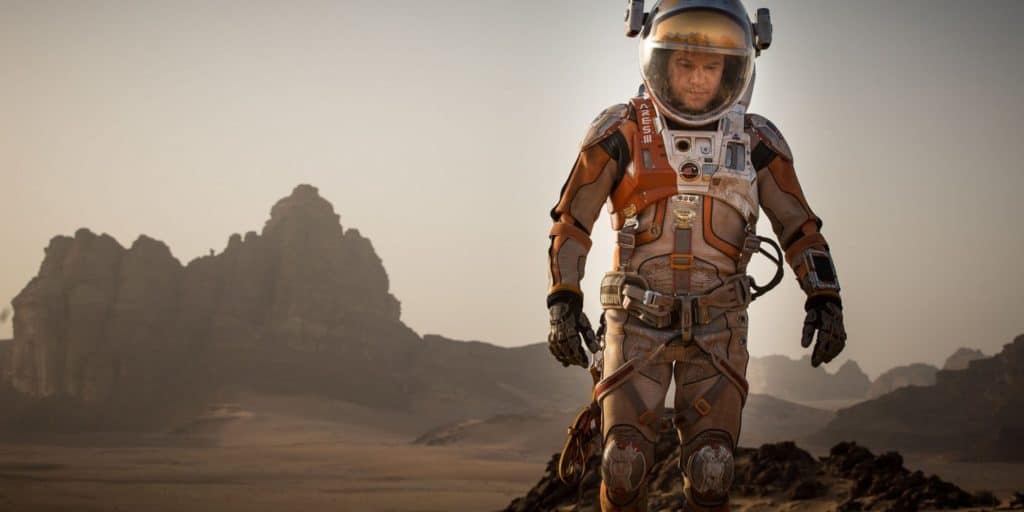 Although it's a bit more fashionable to bag on this movie (and its overly-sentimental, seemingly-contrived emotional structure), Interstellar (2014) was a massive hit on its initial release and a pretty sizable critical darling.  And, even with the understanding that hindsight brings, it's not all that hard to see why.  The movie was, warts and all, ultimately good.  It starred an actor in the midst of a career-redefining resurgence affectionately referred to as the McConaissance, as well as a phenomenal supporting cast comprised of familiar Nolan collaborators and other respected members of the acting profession.  Aside from a rather dopey third-act twist, the writing was rock-solid and that bit with Michael Caine reciting Dylan Thomas was genuinely great stuff.  Being a Nolan film, the technical side of things was polished to utter perfection and certain individual sequences stand out as remarkable accomplishments in their own right.
Gravity (2013) is arguably the film that started this whole trend.  2012 didn't really have a fall release that mixed the same commercial and critical considerations (although it did satisfactorily include both Seeking a Friend for the End of the World and Safety Not Guaranteed, which were both great movies in their own way).  2011 did include Contagion (2011), which generally fits this mold, although I don't recall anybody thinking all that highly of it heading into its release (I myself only went out to see it because the theater I went to see a different movie at taped up hazmat plastic over the theater showing it like it was under quarantine or something).  And Inception (2010), from the year prior, was a late summer release that followed a more traditional blockbuster formula (albeit with an original concept rather than a preexisting IP).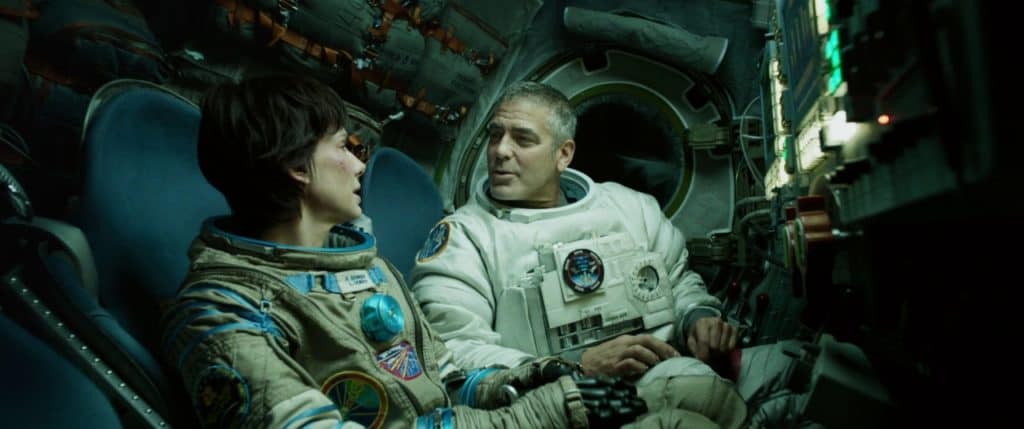 No, looking back on it, everything that we've gotten in this style of movie recently seems to have been due to chasing the success first laid out by Gravity.  And, really, who can blame studios for trying.  The movie made a ton of money and was a major award winner too, famously winning Alfonso Cuaron an Oscar for Best Director.  It might not have been the best or best rewarded movie of the year, but it was the whole package and more than paid off for the fine folks at the top of the corporate ladder who smartly saw fit to greenlight this harrowing space adventure.
Although it is the end of the month, normally these movies don't come out as early as Ad Astra (2019) appears to be.  Really, the earliest we've gotten so far has been early October, so there's a definite case for this year's entry actually being Ang Lee's Gemini Man (although I suspect that that movie will be more of a late-year crowd pleaser than the all-around pleaser Ad Astra seems to be going for).  At any rate, the movie's been getting stellar reviews thus far and everybody seems eager to watch it (being released in Imax certainly seems to be helping with it on that front), so odds are good that we'll be seeing a lot more of this movie come January.