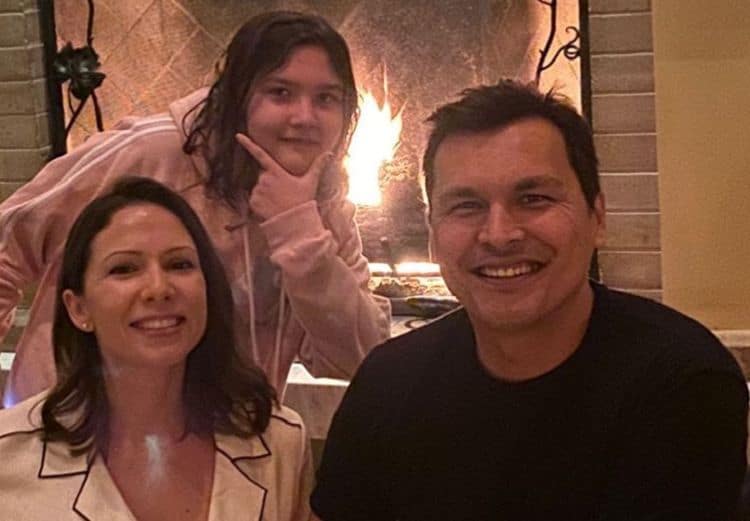 Adam Beach's face is one you've probably seen dozens of times. Since making his on screen debut 30 years ago, he has appeared in some very well-known TV shows and movies. Some of his most popular work includes Suicide Squad, Walker, Texas Ranger, Joe Dirt, and Flags of Our Fathers. Most recently, he's had a role on Nancy Drew, and he has some equally as impressive roles in the works. Over the course of his career, Adam has consistently brought a calming and compassionate presence to every role he's played, and it certainly hasn't gone unnoticed by fans and critics alike. Keep reading for 10 things you didn't know about Adam Beach.
1. He's From Canada
Adam was born and raised in Canada. He is Native American and belongs to the Saulteaux nation. He spent the the early years of his life living on a First Nation reserve in Manitoba. Adam's culture roots are very important to him and are at the center of who he is and everything he does.
2. He Dropped Out Of High School
Adam Beach hasn't always had it easy in life. When he discovered his love for acting in high school, it saved him in a lot of ways. Not only was he good at it, but it gave him something positive to focus his attention on. Eventually, he decided to leave school to take a role with a production by a local theater company. Although dropping out of high school was a risky choice, it looks to have paid off nicely for Adam.
3. He Lost Both Of His Parents At A Young Age
While most people's childhood memories consists of good times and happiness, Adam Beach's consist of tragedy. When Adam was a child, his mother passed away in a car accident after being struck by a drunk driver. At the time, she was 8 months pregnant. Just a few months later, Adam's father drowned. To this day, Adam says that he is still afraid of water.
4. He Considers Himself A Role Model
Many celebrities aren't fond of being called role models. They insist that they are just here to work, and not set an example for others. However, Adam Beach doesn't see it that way. He actually takes his position as a role model very seriously, and he works hard to set a good example. He told Time Magazine, "I do acknowledge my status as a role model for Native American people. I carry it on my sleeve. I do want a younger generation to look at me and say, "Wow, what did he do to achieve such status in Hollywood?"" He adds,  "I want Native children to have success within their hopes and dreams."
5. He Was In A Gang
Adam's path to maturity and success definitely wasn't a straight shot. Along the way he took several detours, and one of them was a period of time that included gang involvement. He says that being involved with gangs during his teenage years was a way to him to avoid having to deal with the negative things that had happened in his life. However, once he discovered acting, he was able to use that as a tool to deal with his emotions.
6. He Wants To Help Other Native Entertainers Break Into The Industry
One of Adam's biggest goals is to help other Native Americans break into the entertainment business. He thinks it's important for his fellow natives –and the world– to understand that they have something tremendously valuable to offer. Adam hopes that his success will serve as an example of what is possible for members of the Native community who are looking to have a career in entertainment.
7. He Would Love To Play A Super Hero
Every actor has one role they'd really love to get the opportunity to play, and Adam's is one you might not expect. He says, "I'm still trying to figure out how to get this comic book hero off the ground:Â Turok. He's the dinosaur hunter. It's also a video game right now. I'd love to do the voice in the animated version. But I want to do a live action version as well."
8. He Was A Victim Of Sexual Abuse
In addition to the tragic loss of both parents at an early age, Adam also says that he was a victim of sexual abuse. He didn't go into detail about who abused him or when it occurred, but he did say that it greatly impacted the decisions he made as a teenager. A lot of his rebellious behavior stemmed from the fact that he wasn't sure how to cope with the trauma of his abuse.
9. He's Been Married 3 Times
Adam has kept many of the personal details out of his life away from the public. However, we do know that he bas been married three times. His first marriage to Meredith Porter lasted from 1999 to 2002. His second marriage to Tara Mason lasted from 2003 to 2007. He is currently married to Summer Tiger.
10. He Started a Film Institute
Adam Beach is particularly passionate about helping the youth. In 2012, he founded the Adam Beach Film Institute in Canada. The organization's mission is to provide "a clear path to Indigenous Youth seeking entry into the Media arts and Film Training Industry. Our Teachings are driven and guided by the traditions of Indigenous storytelling". Although the film institute is listed as permanently closed on Google, the website is still active.