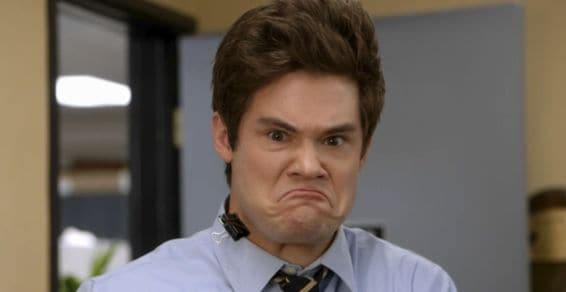 Adam DeVine was recently named host of the MTV Movie Awards. On Wednesday the channel revealed that the 33-year-old Workaholics star will be the host at the Shrine Auditorium in Los Angeles on May 7. This is the first time in 25 years that MTV is including television categories in the awards show.
First of all, congratulations to Adam for landing the gig.  Second of all, let's talk about this because there's a number of ways this thing could go.  I happen to really enjoy Adam DeVine.  He's made a great career for himself after rising in status from his role on Workaholics.  It's landed him a recurring role on Modern Family and he's been in a surprisingly large number of movies in the past couple of years.   But here's the thing.  DeVine is 33.
I think landing this hosting gig does in fact signify where he's at status-wise with the younger generation.  However I think there's a moment for pause here.  How much longer does DeVine want to play the zany, wacky, immature mid 20s guy?  Hosting the MTV Movie Awards basically means you're the poster child for this type of character.   The reason I wrote "It'll all downhill from there" in my title is because I fear that DeVine will be some guy in his 50s still pretending to be this younger generation guy partying it up and acting like an idiot.
That's fine in your 20s and maybe even early 30s but at some point DeVine's gotta make a decision.  I personally think he can pull off serious acting.  Look, I have no idea what I'm talking about.  Maybe DeVine should just ride this out as long as he can because this stuff doesn't last.  I don't know.   Good luck dude.