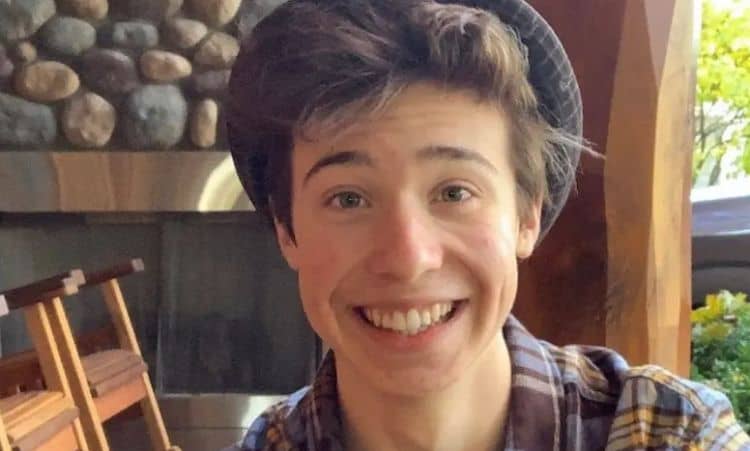 In just a few months, TikTok has become one of the most popular social media platforms on the internet. Between cooking videos and dance battles, it has a little something to offer everyone. Adam Jones and his family's band, SM6 are taking full advantage of the platform's versatility. Once a cover band that now does original music, SM6 is known for their wholesome content and good music. The band has built a following of more than 322,000 followers on TikTok alone. Although the account belongs to the band, Adam has become the star and he's quickly building a strong fanbase of his own. Keep reading for 10 things you didn't know about Adam Jones.
1. He's All About Giving Back To The Community
Adam has loved music since he was a kid, and has always had aspirations of turning his passion into a career. Now that he's finally living his dreams, he enjoys using his platform to help others. As a member of SM6, Adam has performed at local charity events and other gatherings dedicated to giving back to the community.
2. He's Very Close With His Family
We've all been told that you shouldn't mix business with pleasure, but things seem to be working out just fine for the Jones family. Being a part of SM6 isn't just about the music for Adam. He seems to have a genuinely close relationship with his family and he enjoys spending time with them outside of their performances. In fact, in a video on their YouTube channel, the Jones siblings said that being in the band has actually made their closer.
3. There's A TikTok Account Dedicated To 'Freeing' Him
If you're a TikTok user, you may have noticed that there's a new movement dedicated to Adam. The hashtag #FreeAdam has been used all over the platform, but lots of people are confused as to why. Apparently, lots of SM6 fans believe that Adam is the most talented of the group and should quit the band. There's even a TikTok account dedicated to getting him out of the band.
4. He's A Vegan
Plant based diets have become increasingly popular over the last several years. Whether people are looking for healthy alternatives or choose not to eat meat for ethical reasons, veganism is an attractive option for many. Adam is a vegan although he hasn't gone into detail about the reason behind his choice.
5. His Band Was Previously Called Summer Monkeys
You've probably heard that Adam is a member of a band called SM6, but you may have been wondering what the SM stands for. Evidently, it used to stand for Summer Monkeys, but the family decided to shorten it to SM.
6. He's Very Private
Lots of well-known internet stars enjoy using their platform to give their followers a glimpse into their personal lives. However, that doesn't appear to be the case for Adam. Despite getting a lot of attention on TikTok, Adam likes to keep things about the music. He hasn't shared many details of his personal life, and it doesn't look like that is going to change.
7. He's Popular on Instagram As Well
TikTok is definitely where Adam and the family's band are most well-known, but he's been getting a lot of attention on Instagram as well. He currently has nearly 92,000 followers on Instagram while SM6 only has 25,000.
8. He's From Chicago
Chicago is home to some very impressive musicians, and it looks like SM6 could be the next group to make it big from The Windy City. Adam was born and raised in a Chicago suburb called Geneva. The band is still based in the area and they haven't shared any plans to relocate.
9. He Hasn't Mentioned Wanting To Go Solo
Almost every musical group to ever exist has been plagued by the lead singer wanting to go solo at some point. However, despite lots of people thinking Adam would be better off without SM6, he hasn't expressed that he feels the same way. Adam hasn't shared any plans to leave the group and he seems to be happy being a member.
10.  He Likes To Workout
Adam spends most of his time making and playing music, but he also has other interests. When he gets free time, he enjoys working out. Adam has been using his time in quarantine to lift weights and his hard work has definitely been paying off.