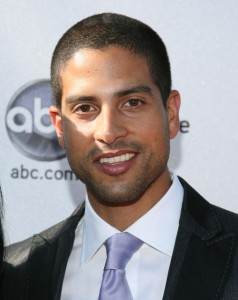 Looks like Eric & Calleigh's romance may actually survive this season. After months of anticipation and countless online support, fans of Adam Rodriguez and CSI: Miami got the news they were waiting for since they found out that he would spending season 8 as a recurring character on CSI: Miami.
via twitter @amaticrodriguez Twit Fam, I have some news that I hope will make CSI:Miami fans happy. Eric Delko will be back to the show full time 4 all of season 9!!!
This was certainly a welcome sight for fans of the show and his character who were outraged that he would only be in a handful of episodes during the current season. We have seen Eric Delko take on a couple of roles since he left CSI earlier in the season, most recently working as an investigator for the States Attorney's Office. It also seems that Eric & Calleigh's relationship has picked up once again. Perhaps his heart belongs in the lab after all.
CBS has confirmed that Adam will be back full time for season 9. Meanwhile, we can catch Adam Rodriguez on a brand new CSI: Miami, Monday, March 1 and as Bobby Talercio on Ugly Betty where he will be appearing through the end of the series.
Welcome back to CSI: Miami, Adam, we certainly missed you.