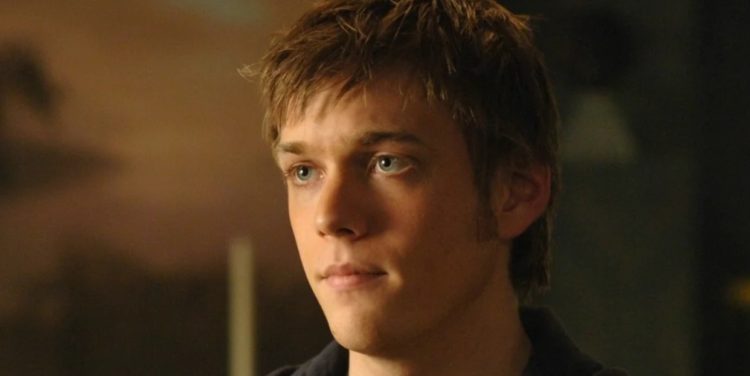 John Atkinson of ScreenRant has joined the ranks of those that might be excited to see Adam Winchester finally make his way back to Supernatural and it's not hard to see why considering how he went out in the first place. This is one show that seems to enjoy taking people off the board and then bringing them back from time to time using a number of ways to explain it and shuffling people around like a deck of cards. That being the case it would seem that fans are really looking forward to seeing Sam and Dean's half-brother Adam make his way back into the picture. Seeing how he went out it would only be right to bring him back once again though it's anyone's guess what's going to happen when he does return. The show has been one of the few that people have kind of locked onto, taken a break from, and then come back only to catch up and get into it again. This time however it seems that the casual fans might stay hooked for a little while if only to see this plot through to the end.
Having started in the early 2000s, Supernatural has been one of the shows that has gained a lot of popularity over time and despite not being the absolute favorite of many it's still been one of those shows that many upon many people talk about either because of its content or, more likely, its main protagonists. Sam and Dean have after all been quite popular duo throughout the years and it's safe to say that a lot of people will be a little bummed when their memory finally begins to fade. After all they've been through on the show and all that fans have seen them take on it seems as though the show might need a serious and honest look when it comes to ending or it might need to continue to intensify in a big way. Abby Robinson of Digital Spy puts it in one of the best ways when she stresses that it's important to go out on a high note rather than stick around and watch the show go downhill if it was to continue onward. Too many shows have stuck around after their expiration date and suffered greatly for it since the idea is to allow a show to run until the story lines begin to dry up or grow stale, and then leave on a massive high note if possible so that people will remember the show fondly whenever they think about it.
Unfortunately the president of CW, Mark Pedowitz, doesn't seem to have that same idea in mind. According to Abdullah Al-Ghamdi of ScreenRant, Pedowitz is completely open to continuing Supernatural if the two main stars are up for it. Jenson Ackles has already been heard saying that he could see himself taking up the role again, but there hasn't been much more talk than this. One would hope that Ackles might see the lack of wisdom in continuing the show at this point since anything past the best that can be given is more or less a denial that things need to change and some shows need to end, and is a large cash grab as Supernatural has been one of the CW's biggest shows and therefore one of its more lucrative ones as well. To think of continuing a show past its prime isn't an alien idea to any studio, but it's a bad idea for many that would bother to try it. It might be that bringing Adam back in has helped to inspire Pedowitz into thinking that such a thing is a good idea and can possibly work, but one character does not a series make unless that series is focused around that character. There are a few instances in which the show could continue to run, but it still feels as though it would be driven into the ground where it would suffer a slow, painful death. A show like Supernatural deserves much better than this.
What might happen is what probably shouldn't happen when it comes to continuing the show, but then again it's all a matter of how much the studio really wants to run the show into the ground before admitting that it's time to hang it up. Hopefully with Supernatural we'll be left with a good feeling that the show is being allowed to go out at its very peak and won't be dragged through the metaphorical mud as so many others have been. There's a time and place to end everything and despite the fact that Adam is coming back it would be great if it was for a limited run and doesn't herald another season to come. Honest and true, the show needs to end, but on a high note.