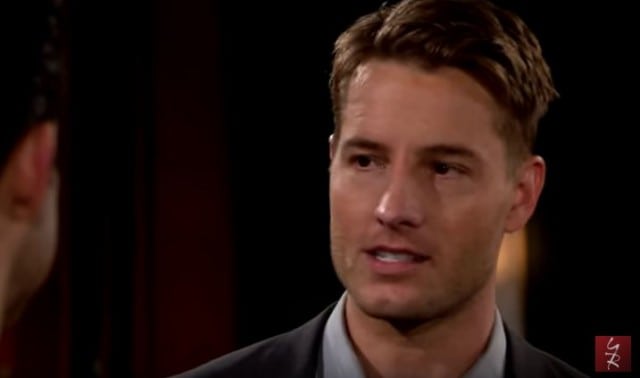 On Wednesday on the Young and the Restless, we see backstabbing and devious plots that make it difficult to know who anyone can trust at any point. Here Luca thought he could trust Adam with their plot to take down their awful, manipulative, and horrible fathers, and now his wife is telling him that Adam is actually working with his father and he cannot trust Adam. Now Luca is confused and he is not sure who to believe. He thought he had a deal with Adam, not that it surprises him to hear that Adam is more like his father than he probably cares to admit. Marisa is worried, and Luca has too much on his plate right now to worry about any of that. With that in mind, Marisa has to do something. She decides to go and find Chelsea and find out what is happening.
When Marisa confronts Chelsea, her friend doesn't exactly stop her from thinking that something bad is about to happen, but she doesn't admit it, either. She merely tells Marisa that if Luca was no longer around in her life she could be with Noah, because Chelsea knows that Marisa would much rather be with Noah. However, Marisa cannot just sit back and allow this to happen. She asks Chelsea to please tell her when Adam is coming after Luca so she can stop it. She doesn't want everything going to hell. However, we don't know if Chelsea tells her or not. We know that Chelsea, earlier in the day, found a text on her husband's phone from his father wishing him well and good luck and they once again argue about it. She is afraid that he will end up hurt working with his father, just like everyone always does. However, Adam is not hearing anything that Chelsea says to him and it's not looking good for either of them.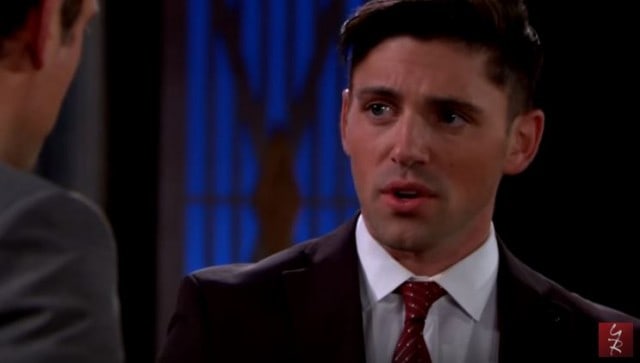 Unfortunately, it's too late for Luca. He comes into the offices to meet with an FBI agent and hands him over all the paperwork that he has incriminating both Victor and his father, and then he and Adam celebrate. That's when Adam breaks the news to him that he was just with a security officer from his own company and that the FBI is not involved. Urged to leave the country, Luca tells Adam that if he goes through with his plan, that Noah will go to prison for a hit and run and that's when all hell begins to break loose and we see nothing else.
Dr. Anderson and Nick are into it now. Sage is gone at Fairview and Nick is working his plan. His plan involves finding out what the doctor is hiding. She told him she has feelings for him, and then she leans in to kiss him. He tells her that he loves his wife and that he is worried for her, and he breaks the kiss off before she can make it something it is not. She tells him she wants to take his pain away, but he has bigger problems to worry about. Sharon calls and wants to talk, and he has no idea it's because Faith wants to go live with her and the new baby and Dylan.
Speaking of Noah, he walks into the tower as Victoria shares with Billy that she doesn't feel as if she trusts Natalie, who is working for Billy and for Phyllis. Not that Victoria knows that she is working for them, but she has a feeling that all is not right with this woman and she is not a moron. We finally get to see what we saw in spoilers before the show aired that Billy confronts Noah about being there during his accident. Billy says to him, "You were there," and Noah begins to panic before Billy finishes his thought with, "at the hospital," and Noah visibly relaxes. He apologizes for everything that happened to Billy and they speak for a bit. When Billy exits, Victoria asks him what his problem is and he tells her he is worried about Marisa. She warns him that feeling the need to take revenge on others is why bad things happen, and that's what happened to Billy. She still thinks he has turned over a new leaf and is a good person once again, even though we know he is not and has no intention on being one in the near future.
Photo Credit — YouTube