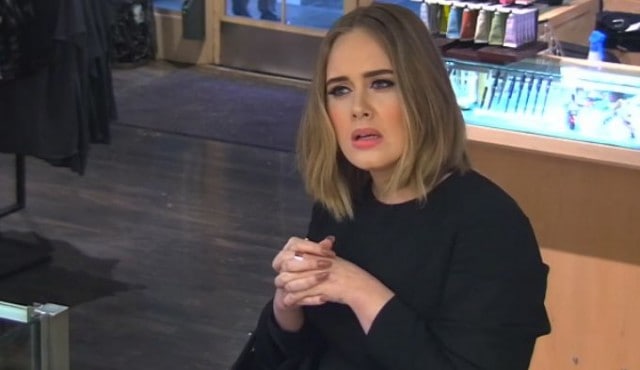 We've previously mentioned how funny we think Adele is on this website and it turns out she just keeps dishing out more laughs.   This time, Adele takes her comedic talents to a local Jamba Juice. Turns out that Adele just wants to be treated like a "normal" person. You know, just like anyone else.
So at Jamba Juice, Adele goes on assignment for The Ellen Degeneres show. For those of you not familiar, Adele is has a mic attached to her and is receiving directives from Ellen. The catch here is that she has to do every single thing that Ellen tells her to do. The employees of the smoothie shop have absolutely no clue what's going on.
Initially Adele has to talk about Jamba's British counterpart Swishy Chug and get her hair brushed by an assistant while chomping on pilfered wheatgrass. And that's just the beginning. Wait until you see how hilarious this gets in the video below.