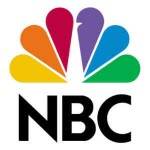 You wouldn't think this video would be as amusing as it is, but that's the nature of television! The ongoing merger talks and the FCC delaying the purchase of NBC by Comcast has lead to a strange day at the TCA press tour. NBC decided not to hold an executive panel. I can't say I blame them. What would they say? They could have pointed fingers at each other and memorialized which shows from the NBC lineup made the least impact on viewers in the last decade. The audience would have lined up for days to watch that!
As it stands, mums the word as one group gets ousted and another prepares to take over. AdweekMedia's Marc Berman and Alan Frutkin chat about new shows, the horrific scheduling choices, midseason changes and give an overall report card for NBC at mid-season. Turns out their analysis is more entertaining than anything currently found on NBC. They mention the three new shows, The Cape (no hope of survival after the mishandling of Heroes), Harry's Law, and Perfect Couples. My own opinion is The Cape will fail (but I'm not sure if that will be before or after The Event), Harry's Law seems like it will be about some old hippy chick who should be in Birkenstocks and will be helping the downtrodden (this is from the previews only, mind you…I have no idea the actual premise) and, sadly, I thought Perfect Couples was already on the air. Turns out that show is actually Better With You. Oops!
I agree 100% with their analysis. Watch to the end of the video to get their grades for the network, and let us know if you agree.