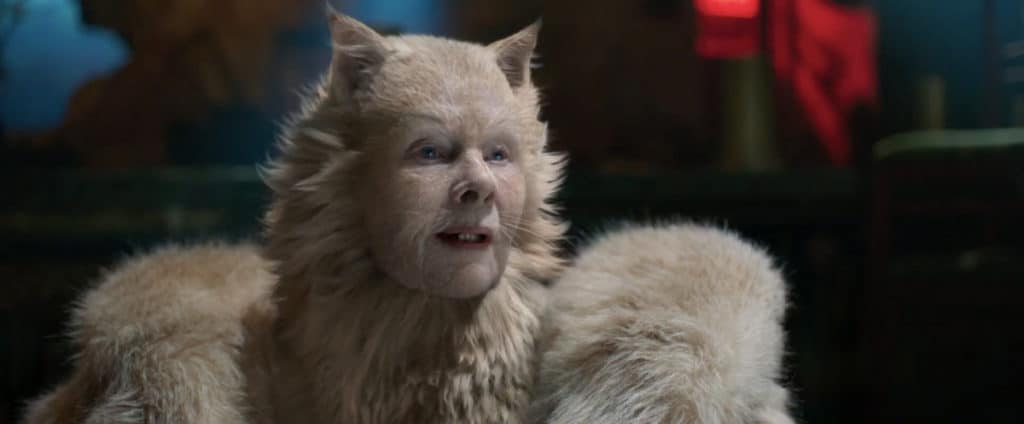 Looking ahead to the fall and winter movies of 2019, there was always a curious title sandwiched somewhere between Ad Astra (2019) and The Rise of Skywalker (2019).  Namely, somebody, somewhere, thought that it would actually be a good idea to adapt Andrew Lloyd Webber's bizarre fever-dream, Cats, from a oft-derided Broadway musical into a major feature film with a prime late-December release date.  While the exact timeline charting this project from a whimsical collection of children's poems by T.S. Eliot (best known for his apocalyptic longer works, like The Waste Land) into a crazed stage production into a soon-to-be fully motion-captured Oscar contender (no, really) is definitely a story for another day, trust me when I say that it (and that actual story of the stage musical cum film) is damn near as insane as any single frame from the film's first trailer looks.
And, yes, you heard me right just now.  This movie is clearly angling to be a major awards player at the upcoming Academy Award ceremony for this year.  For one, it's directed by Tom Hooper, the King's Speech (2010) helmsman that, once upon a time, beat out career-best work by legendary auteurs Darren Aronofsky (Black Swan), David Fincher (The Social Network), the Coen brothers (True Grit) and Christopher Nolan (Inception), as well as popular mainstay Toy Story 3 and my personal favorite Winter's Bone, in order to run rampant over the entire ceremony.  Seriously, in one of the best and most competitive Oscars in recent memory, this mid-tier Britain-centered, biopic walked away with awards for Best Picture, Best Director, Best Actor, Best Original Screenplay: far and away the most nominations (12) and tied for the most wins (4) of any film that year.  Hooper followed up this runaway award season success with Les Miserables (2012), which scored another 8 nominations and 3 wins, and The Danish Girl (2015), which nabbed 4 more nominations and 1 more win.  This is every studio's big gun when it comes to awards: like La La Land (2016), he might not leave a lasting impression, but he commands attention from critics and industry insiders whenever he has something to show off.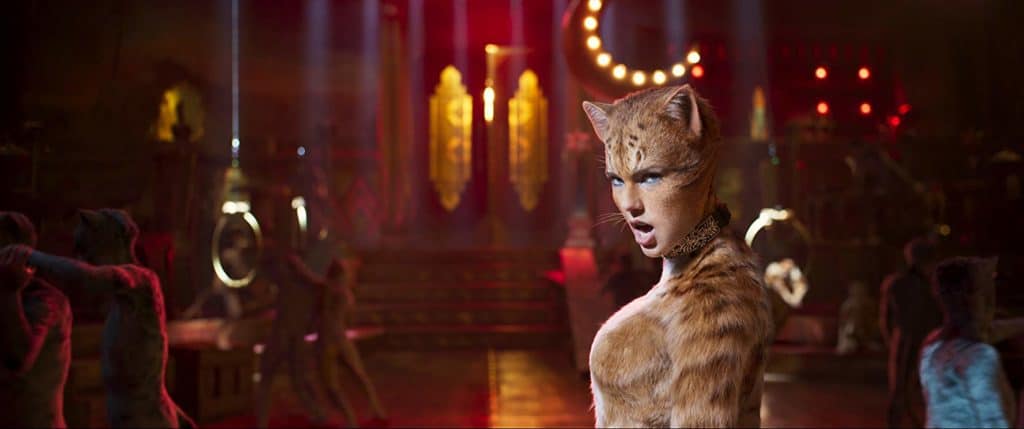 Furthermore, Cats has an absolutely plumb release date right at the end of the year: primed to be fresh in everybody's memory when nomination day comes around (and, like I said, when his short-lived impact won't yet have overstayed its welcome).  It's currently set to open wide on December 20th as counter-programming to The Rise of Skywalker and right in the mix of likely competition like A Hidden Life (2019) and Little Women (2019).    The cast is likewise stacked with a murderer's row of Academy-friendly faces, including Judi Dench, Ian McKellen and Jennifer Hudson, as well Taylor Swift, James Corden, Idris Elba and Rebel Wilson.  By all accounts, this is meant to be Universal's big, populist push for Oscar gold this year.
Still, though, this is a genuine head-scratcher of a film.  I honestly have no idea why this would be their play for awards attention this year before pouring this level of talent into the project.  Given that it is nothing more than fur-faced Human actors prancing around like they're cats, it was always something far better suited for the easier abstractions of the stage.  And, barring that, the fact that this effect is reached by completely motion-capturing and computer generating over every single actor in the production makes this a thoroughly uncomfortable looking movie: not uncanny per se, but definitely something out of some kind of Tim Burton's most unhinged fantasies.  It's impressive, to be sure, but impressive doesn't necessarily translate into being good.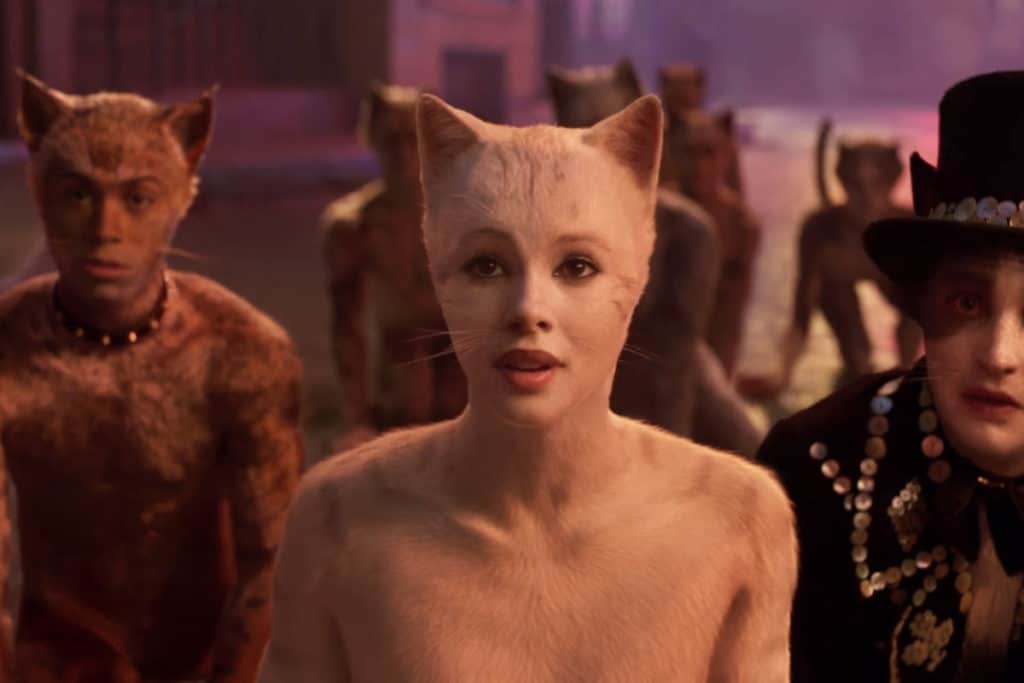 Based purely on the trailer, the most damning thing about it is just how much it looks, feels and plays out like a horror movie: almost like when certain YouTube channels recut movie trailers into those for movies of different genres, like Harry Potter as a teen comedy or The Incredibles as an psychosexual thriller.  The single best thing I've seen come out of this nightmare-fuel trailer is that somebody went and removed all pretense of fantasy from the film by cutting the trailer as-is with the version of "I've Got 5 On It" from Us (2019) over the audio.  And, wouldn't you know it, afterwards I finally got the movie.
Folks, Cats looks bad: like, really, really bad.  It looks like the kind of decennial misfires that's destined to be a generational "so bad it's good" cinematic touchstone.  Like, it's not that much of a stretch to say that the world just sucks right now.  Everything is horrible, bad faith morons are in charge of our collective fates and Disney is devouring the entire rest of the film industry until there's nothing left but well-picked over bones.  Cats, based on everything we have to go off of, is 100% confirmation of this fact.  It is damn-near biblical judgment on us for our sins of passing over Booksmart (2019) and anointing Green Book (2018) as the best picture of the year.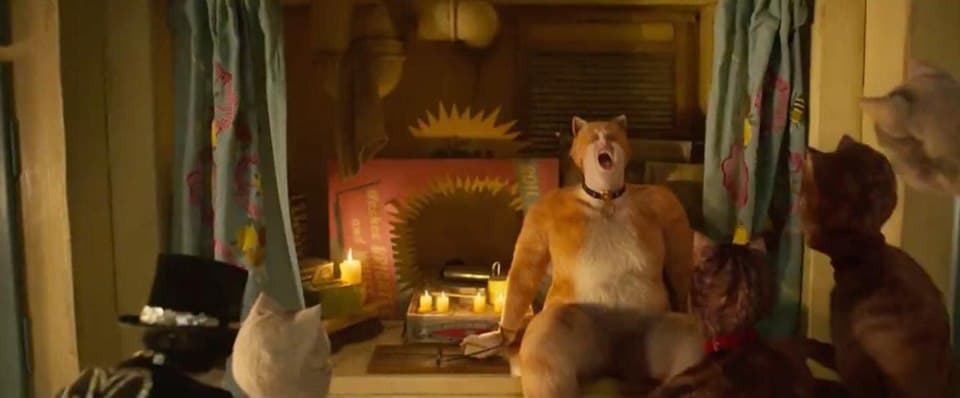 It is coming for us — slowly, cruelly, inevitably — and we are left to wallow in the grim certainty of its pending arrival.  May God have mercy on our souls.