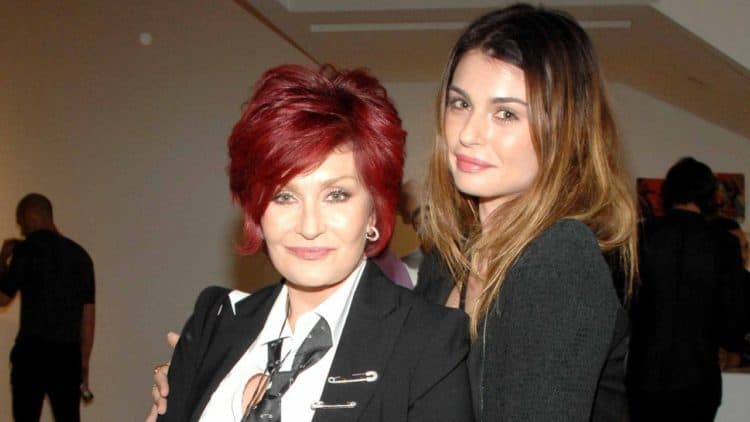 Even if you were unaware of her name, you'd recognize her face. First and foremost, she's a perfect mixture of both her mother and her father. Second, she's essentially her younger sister's twin for all intents and purposes. Her name is Aimee Osbourne, so now you know who she is without even seeing her face. She's the daughter of Sharon and Ozzy Osbourne, British rock star, reality show stars, and couple. She's also her own person who doesn't spend too much of her time sharing her life, and that is a big deal. We know far more about the rest of her family than we do about her, and it's time to change that.
1. She's the Oldest Child
She was born in 1983. Her date of birth is September 2, which means she just celebrated her 37th birthday in 2020. She is the oldest of her siblings, by a few years. She's pretty much the epitome of an oldest child, too. She keeps to herself, she works hard, she sets a good example. She's all the things most older kids are destined to be.
2. She's an Actress
Her career choices are bold. She wanted to be a singer and an actress, but she wanted to do both on her own. Her first real role came when she was cast in an MTV version of "Wuthering Heights," back in 2003. She's been working regularly since.
3. She Chose Not to Appear on Reality Television
When her family was cast to have their own show in the reality television sector, she politely declined to appear alongside her brother and sister and their parents. She knew that it might shoot her into a whole new world of fame, but she was mature enough at the time to know that her acting career might suffer. She might be typecast as a certain type of person, as a reality show star, and she might not be chosen for more serious work.
4. She Had Emergency Surgery in 2020
When your appendix decides to cause a problem, you just don't know about it until it's too late. That's the problem with that situation. She had it happen in March of 2020, right as the world was beginning to shut down and change because of the pandemic. She was rushed to the hospital at the last moment to have her appendix removed. She is fortunate she didn't wait much longer. It's dangerous when you don't know what is going on.
5. She Moved Out of Her House at 16
She was very young, but she didn't leave because she didn't love her family or she wanted to get out and make a life of her own. She didn't want to be on reality television, but her family did. This meant that they had to figure things out. For them to have their show but for her to be out of it, she had to move out of her home. That's a tough decision for any family to have to make.
6. Her Mother Regrets Reality Television
Maybe not in so many words, but she said she regrets that her daughter moved out of the house at the age of 16. As a mom, it seems like they had a decision to make. Her daughter did not want to live her life on television, but the rest of the family did. It seems that there wasn't a really good compromise, and that left one child moving out of the house – and it seems (from the outside looking in) that her family chose reality television over their child. We cannot confirm that this is how it all went down, but it certainly does look that way.
7. She's Not Close to Her Siblings
She does have a good relationship with her parents – one she formed more so as an adult – but she doesn't have the best relationship with her brother and sister. She calls it 'rocky,' which we imagine doesn't make anyone happy.
8. She Values Her Privacy
She was only 16 when her family began filming reality television, but even then she knew it was nothing she wanted to be part of. She valued her privacy too much then, she values it too much now, and she's not changing her mind about that in the least.
9. She's Doing All Right
She chose not to follow her family's footsteps to even more fame than they already had, but she's not suffering because of it. She's maintained a great deal of her privacy, but she's also amassed an impressive net worth for herself. She's got $5 million to her name, which is just not bad.
10. She's Releasing an Album
Aimee Osbourne loves her family, her music, and her acting, and she is excited to be releasing her first LP in 2020. She's worked hard on it, and she's excited to share it. She still values her privacy above everything else, but she's releasing her music, and that is a very personal thing to do.