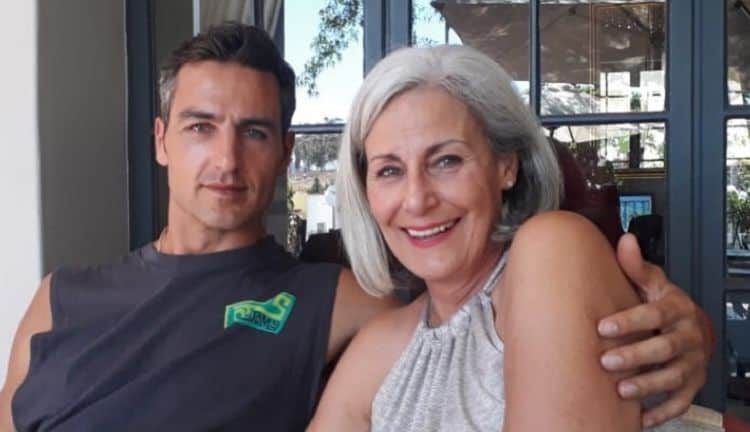 Trying to find someone to settle down with isn't easy – especially when you're looking to start a family at the same time. That's exactly why former Bachelor contestant, Kristy Katzmann, decided to do a new show called Labor of Love. On the show, 15 men compete for a chance to become Kristy's baby daddy. One of the lucky contestants, Alan Santini, is off to an interesting start. Even though he seemed to be off to a strong start, Alan dropped the ball when he accidentally got Kristy's name wrong. Now it looks like he may be on the outs, but lots of fans still don't want to see him go. Continue reading for 10 things you didn't know about Alan Santini.
1. He's A Poet
Alan definitely has a way with words, and he may be able to use this to his advantage on the show. He is an author and poet who has an Instagram account dedicated to his poetry. Who knows, maybe Kristy will even end up being the muse for some of his future work.
2. He's A Loving Uncle
Alan may not have any children of his own yet, but he's getting lots of practice in as an uncle. In an Instagram post, "I am the proudest of uncles with 3 nieces and two nephews, and each one holding the strings to my heart." When the time comes for him to start a family of his own, Alan will definitely be ahead of the curve.
3. He's An Actor
Long before his reality TV days, Alan was an aspiring actor who made a few TV appearances including a small role on Franklin and Bash. There's always something slightly unsettling about finding out that someone on a reality show –especially one about dating– is an actor. It makes it hard to trust that they're on the show for the right reasons and not as an opportunity to advance their career. I guess we'll just have to wait and see how things pan out in this case.
4. He's From South Africa
Alan was born and raised in South Africa where much of his family remains today. However, he currently lives in the Los Angeles area. It's unclear exactly when Alan moved to the United States, but chances are he decided to move to Los Angeles to put himself in a better position for opportunities in the entertainment industry.
5. He Has A YouTube Channel
Alan isn't a YouTube influencer by any stretch of the world, but he does have an old channel that had 9 subscribers. It looks like he created the channel as a way to post some of his acting work. However, it looks like the channel has been abandoned and he hasn't posted a new video in almost a decade.
6. He Loves To Workout
Even if things on Labor of Love don't work out for Alan, he may have a future in being an influencer in the lifestyle and fitness industry. Alan is a fitness enthusiast and he loves working out and staying in shape. He also enjoys sharing workout tips with his followers on Instagram.
7. He's A Family Man
As Kristy tries to narrow down her options on Labor of Love, she will probably be pleased to know that Alan is a real family man. He definitely seems to be the kind of person who makes his family a priority, and he has a very close relationship with his siblings and his mother.
8. He's Trying To Build His Social Media Presence
At the moment, Alan doesn't have a huge following on social media. His personal page only has 523 followers. However, as the show's popularity continues to grow, more and more people will probably be searching for him, and he will be ready when they come. Although he hasn't always posted consistently, he's stepped his game up since the show aired.
9. He Likes To Cook
Not only does Alan like to to stay fit, but he also likes to eat healthy too. He's all about maintaining a nutritious diet, and he loves preparing good meals for himself. Â He even referred to cooking as "relaxing and therapeutic" and encouraged his followers to take some time to cook, too.
10. He Loves Nature
If Kristy is looking for the type of guy who doesn't mind getting outside and being a little adventurous, she doesn't need to look any further. Alan could be the perfect man for her. He really enjoys spending time outdoors often exercises outside. He also  likes activities such as horseback riding.