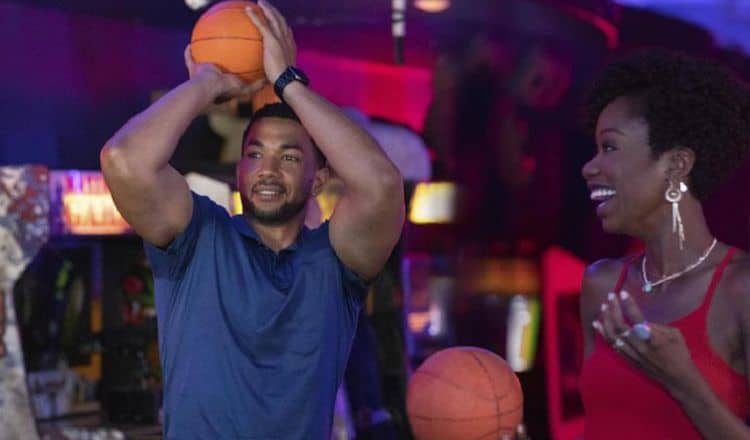 There's something about Alano Miller that simply commands attention every time he gets on screen. In the decade since making his first on screen appearance, Alano has shown the world that he has the capacity to play characters who are full of complexities. On the flip side, he's also perfectly capable of taking on more lighthearted roles. Most people will recognize him best from his roles in shows like Underground, Cherish the Day, and Jane the Virgin. Recently, he also had a main role in the Amazon Prime series Sylvie's Love in which he starred opposite Tessa Thompson. Continue reading for 10 things you didn't know about Alano Miller.
1. He's A Florida Native
Alano was born and raised in Florida which is where he initially got involved in acting. He comes from a very diverse background and his ancestry includes Jamaican, Cuban, and Bahamian roots. Alano lived in Florida until moving to New York for college. These days, Alano calls the Los Angeles area home.
2. His Wife Is An Actress
Not only have things gone well for Alano on the professional front, but he's also found lots of joy in his personal life. Alano is happily married to actress DeWanda Wise. Wise is best-known for her portrayal of Nola Darling in the TV remake of the 1986 film She's Gotta Have It. The couple married after knowing each other for just three months.
3. He's A Vegan
These days, people are becoming more and more conscious of what they're putting into their bodies. For many people, this has resulted in the decision not to eat any meat, fish, or dairy products. Both Alano and his wife are among those who have made this choice. They have both been following a vegan diet for several years.
4. He's A Formally Trained Actor
Alano makes acting look effortless, but in reality he's put a lot of effort into getting where he is today. After high school he attended SUNY Purchase Conservatory of Theater Arts and Film where he graduated with a bachelor of fine arts degree. He also has a master of fine arts from Penn State University.
5. He's An Award Winning Orator
One of the reasons Alano feels so at ease in front of the camera is likely because he's no stranger to speaking in front of lots of people. He began participating in oratory contents when he was a teenager, and he went on to win several awards for his craft including being a six-time Martin Luther King, Jr. Oratorical winner.
6. He's Done Theater Work
There's no denying the fact that Alano knows how to light up a screen, but he also brings that same energy to the stage. He has done lots of theater work over the years, especially early in his career. However, once his on screen career took off he decided to focus his energy on that.
7. He's Friends With Amanda Seales
Alano is a long time friend of Amanda Seales. The two went to school together at SUNY Purchase and have been tight ever since. Amanda Seales is a woman of many talents who is known for being a poet, an actress, a musician, a comedian, an author, and a TV personality.
8. He's Adventurous
Alano is someone who isn't afraid to try new things, and this is a quality that has probably served him well in his journey as an actor. In May 2019, he took a literal leap of faith when he sky dived for the first time with his wife as a way to celebrate her birthday.
9. He's A Strong Supporter Of Social Justice
Alano never shies away from using his platform to stand up for the things he believes in. One of those things is the Black Lives Matter Movement and the fight to end racism. He has been very vocal about his stance and has shared lots of resources and information with his followers on social media.
10. He's Struggled With His Weight
People who look at Alano now may not have a clue that there was once a time where he was seriously struggling with his weight. Even though he was very active in his teenage years, he had a lot of unhealthy eating habits that resulted in him feeling very self conscious about his body. He told Men's Journal, "I was a lifeguard and never took my shirt off. I never felt comfortable. The weight messed with me a lot". As an adult, Alano got serious about taking better care of his body and he lost around 60 pounds.