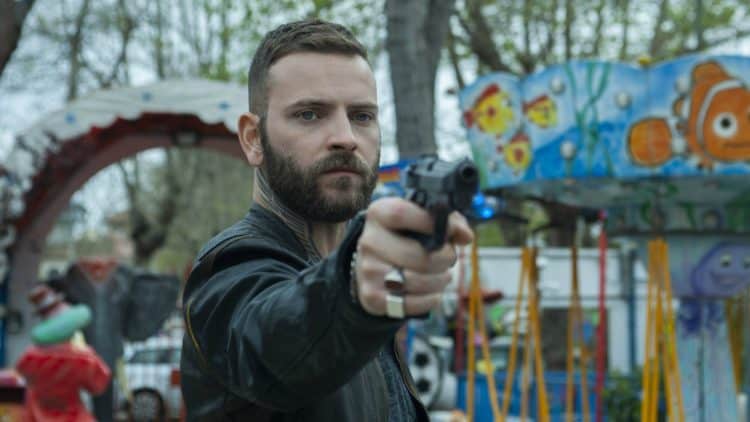 For nearly a decade and a half, Alessandro Borghi has been lighting up the small screen. He made his first TV appearance in 2006 and began doing film roles in 2011. Much of his work has been in Italian productions, but he has recently started to gain recognition in other parts of the world, including the United States. Most American viewers will know him best for his role of Massimo Ruggero in the TV series Devils which debuted in 2020. Alessandro's natural ability to engage viewers has been an incredible asset throughout his career, and it will continue to help him along his journey. Continue reading for 10 things you didn't know about Alessandro Borghi.
1. He Started His Career As A Stunt Man
When Alessandro got his start in the entertainment industry, acting wasn't what had his attention. Instead, he was a stunt man and enjoyed the work he was doing. He told Nisi Masa, "When I was a stunt, I never thought that I would be an actor. I started acting when I was eighteen, absolutely casually. My current agent saw me going out of the gym and asked me if I want to do an audition for a fiction movie and I said: "No way! I can't! I'm not an actor," but then, I went to the audition and now, twelve years later, I'm in front of you, talking about this…"
2. Devils Was His First English Speaking Role
Devils was a huge opportunity for Alessandro in a lot of ways. Not only did it give him the chance to work with big names such as Patrick Dempsey, but it also marked the first time he had taken on an English speaking role. Although the language barrier provided an extra challenge, Alessandro was able to rise to the occasion.
3. He Loves Spending Time In Nature
The entertainment industry is known for being flashy and materialistic, but those words don't describe Alessandro at all. Instead, he is a very humble person who truly enjoys the simple things. He loves spending time outdoors and he enjoys doing things like hiking and exploring.
4. His Character In Don't Be Bad Changed His Life
Alessandro has played lots of different characters over the course of his career, but playing Vittorio in the 2015 film, Don't Be Bad was truly a life changing experience for him. Alessandro felt an extra special connection to the role and the film because the project was heavily focused on friendship. The film also earned him David di Donatello nomination for Best Actor.
5. He Loves Taking Pictures
Alessandro may not think of himself as a photographer, but he definitely has a natural skill for recognizing beautiful moments and making them last forever. He loves to take pictures when he's out exploring nature and the images he captures are absolutely stunning.
6. He Grew Up In Rome
When most people think of Rome, the first thing that comes to mind is history and tourist attractions. While Alessandro was born and raised in Rome, he didn't spend much time in those areas. He told Italian Cinema Art Today, "I've always experienced more than just the "popular Rome." I've always spent time in the neighborhoods and outskirts- not just in the center or historical part of Rome."
7. He's A Big Leonardo DiCaprio Fan
He may be an actor, but Alessandro is also a fan as well. He enjoys seeing other actors do their thing and he has always been a big fan of Leonardo DiCaprio's work. The two haven't gotten the chance to work together yet, but Alessandro hopes this is something that will happen in the future.
8. He Was On The Cover Of GQ
Alessandro is still working to make a name for himself in the United States, but he's a pretty big deal in Italy. He appeared on the cover of GQ Italia in 2019 and also did an interview with the magazine where he discussed different elements of his career and personal life.
9. He Planned On Becoming An Accountant
Alessandro isn't the type of person who grew up with plans of working in the entertainment industry. Instead, he was planning on doing something very different: becoming an accountant. He planned on studying economics before ultimately deciding that he wanted to try something different.
10. He Is Close With His Parents
Alessandro has always had a close relationship with his parents and his brother. As you can imagine, Alessandro's parents were a little skeptical when he originally told them that he wanted to become an actor, but it didn't take them long to come around and become his biggest fans.