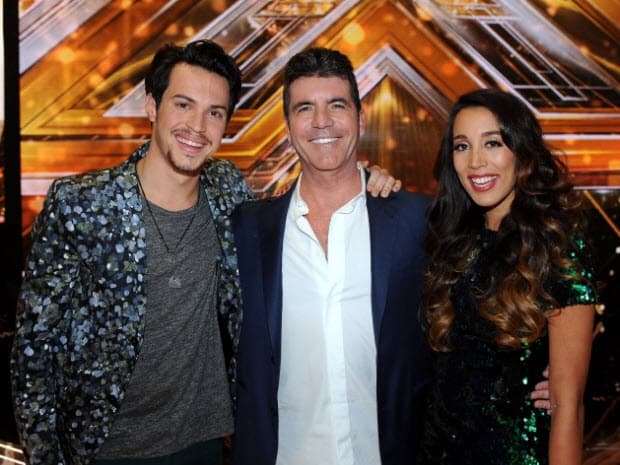 After nearly three months of amazing performances, tight competition, and heartbreaking eliminations the winner of Season 3 of 'The X-Factor' has been declared. The finale came down to three most-deserving singers: Alex and Sierra, Jeff Gutt, and Carlito Olivero. The prize for the winner – nothing major – just a one-million dollar recording contract with Sony.
In an attempt to duplicate the massive production that was the finale of Season 5 of 'The Voice', 'The X-Factor' held a star studded affair that was capped off by the crowing of the season's champ. Included in the performances were Mary J. Blige, Lea Michele, One Direction, Pitbull and Ke$ha – touche 'The Voice'.
Alex Kinsey and Sierra Deaton, both 22, have been favorites for most of the show. Again like 'The Voice', the winners were of little surprise to many. The duo, who was mentored by Judge Simon Cowell, were crowned winners, were the first pair to be declared winners int he United States. The super talented duo sang 'Say Something' by A Great Big World for their final performance. Congrats to Alex and Sierra – well deserved win!
[Photo via Ray Mickshaw/ FOX]