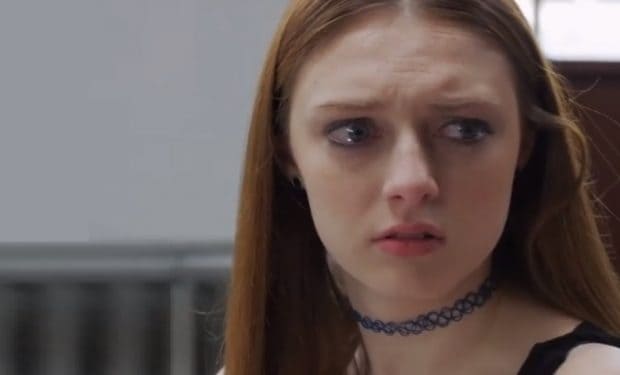 Alexandra Doke made her on screen debut a little over 10 years ago. However, it wasn't until recently that she really started reaping the benefits of all of her hard work. The last couple of years have been a whirlwind for Alexandra and she has shown that she's here to stay. She has made appearances in popular TV shows like Grey's Anatomy and On My Block. But her biggest role to date has been a starring role in the Lifetime movie, Psycho BFF (also called American Psychos). Although the theme of the movie is a little on the crazy side, Alexandra put on an incredible show. With her level of talent, it goes without saying that we'll be seeing a lot more of her in the future. Continue reading for 10 things you didn't know about Alexandra Doke.
1. She Has Theater Experience
Alexandra has been landing lots of on screen roles over the last several years, but she also has a good amount of theater experience. According to her resume, she has racked up a good amount of theater credits for her role in productions like Annie Get Your Gun, Macbeth, and Bonnie and Clyde.
2. She's Open To A Wide Variety Of Roles
Most actors have preferences when it comes to the kinds of roles they'd like to take. However, Alexandra doesn't seem to have a specific role she's looking for. At this point in her career, she's just interested in getting as much experience as possible. She told the Dallas Observer, "It doesn't matter where I go as long as I'm acting,"
3. She Doesn't Have A Big Social Media Presence
One of the first things people do when they discover a new actor they like is look them up on social media. However, Alexandra's fans won't find much when it comes to her social media presence. She does have an Instagram account, but she only has 1,940 followers and she 61 posts. As she continues to get more popular in the entertainment industry, her follower count will likely increase.
4. She Loves Hanging Out With Her Friends
Alexandra is on her way to becoming a big star, but that doesn't mean she's forgotten the people who have always been there for her. When she isn't busy working, she likes to do 'regular' things. One of her favorite ways to spend her free time is by hanging out with her friends.
5. She's A Black Lives Matter Ally
Alexandra is a strong supporter of the Black Lives Matter movement. She participated in Black Out Tuesday which was a social media movement designed to allow people to show their solidarity. She also has a link in her Instagram bio that lists resources and things people can do to help in the fight to end racism and police brutality.
6. She's Been In Commercials
Like many other actors, Alexandra did several commercials early in her career. Commercials can be a great opportunity for actors because they pay well and don't require a huge time commitment. Some of the brands Alexandra has worked with include J.C. Penny and Comfort Inn.
7. She Has Formal Acting Training
Alexandra is a very talented actress, but she has also taken classes to help take her skills to the next level. She has taken several private acting classes in the Los Angeles area to focus on specific areas such as vocal training and improv training. She is also a student at Hussian College L.A. campus which was formerly called the Studio School.
8. She Has A Boyfriend
Alexandra doesn't reveal much about her personal life, but her Instagram does show that she has been in a relationship for a little over a year. They appear to be going strong. Her boyfriend's name is Jon, but other than that, there isn't information about him and she hasn't tagged him in any posts.
9. She's Based In Los Angeles
Alexandra was born and raised in Grand Prairie, Texas where she attended high school at Grand Prairie Fine Arts Academy. While she appreciates Grand Prairie and the start it gave her acting career, she eventually decided to relocate to Los Angeles to further her career.
10. She Loves Spending Time By The Water
One of the best things about living in the Los Angeles area is having easy access to beautiful beaches. That coupled with nice weather all year makes it easy to see why people love L.A. so much. Alexandra enjoys hanging out by the water whenever she can and it seems to be one of her favorite places to relax.