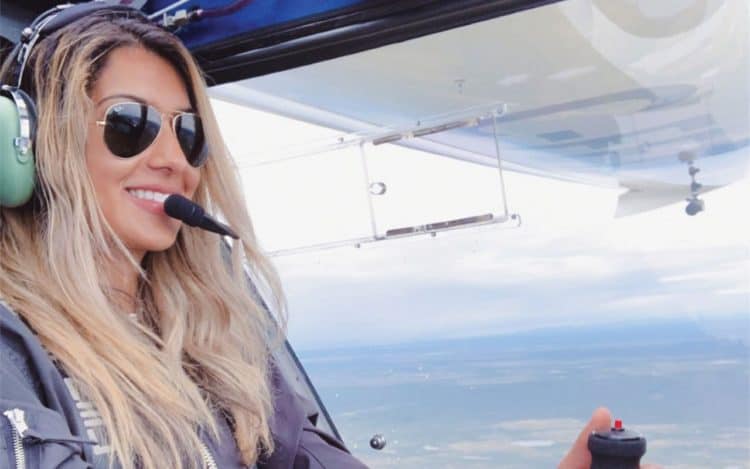 The Bachelor has had a long run. Every season a bachelor or bachelorette is chosen and potential spouses are introduced and it is up to the man or woman to choose his preferred fiancé. So far, it's on its 24th season and things seem to be at their highest. Peter Weber's season seems to have pulled all the stops to provide viewers with a pleasant experience as the list of contestants seems to be an excellent one. With this season's top-notch contestants, Weber is surely going to have a tough time choosing his bride-to-be. One of those A+ contestants is Alexis Thind. Alexis is a Canadian pilot from Whistler and is also a graduate of the University of British Columbia. She got into piloting after her dad was diagnosed with a terminal illness and she has since been flying and pushing forward his legacy. Alexis Thind is one of the few bachelorettes on the show and its history who has one heck of a story behind her and it is interesting to see how she fairs on in the show. Here are 10 lesser-known facts about Alexis Thind:
1. She is Canadian
She is one of the first contestants on the show's history to hail from Canada. This is highly unusual in the show as most of its contestants are usually from within the United States of America.
2. She is a pilot
Isn't that just an excellent coincidence? This fact most definitely provides this bachelorette with an added advantage over her fellow contestants as the bachelor himself, Weber, is also a pilot. We can only imagine how interesting their dates would be and how flight oriented they'll be. This season has brought forth 2 flight attendants but Alexis is the only female pilot on this season and this will hopefully help her gain more from the show.
3. She is a graduate of the University of British Columbia
She alongside MyKenna Dorn are alums of the University of British Columba. Hopefully, the 2 contestants will have a lot to talk about and form a solid friendship from and beyond the show. She is however from Whistler while Mykenna is from Langley.
4. She is an athlete
While she was at the University of British Columbia, she was a competitive rower. Judging from her physique and her well-toned arms, we can only assume that years of participating in the sport worked out well for The Bachelor star.
5. Her dad was also a pilot
For as long as Thind can remember, her father has always been a pilot and she looked up to him and saw no issue with him always being far away from home. He flew with the Royal Canadian Air Force where he served as an F-5 Fighter. He also flew with Air Canada as a 787-Captain and as Thind recalls him telling her, he loved flying so much that he never thought of his time in the skies as work.
6. Her dad was diagnosed with a terminal illness
At age 59, Thind's dad fell ill and was diagnosed with a terminal brain cancer called Glioblastoma. According to Tanks Good News, the illness was rough on Alexis as she had to watch her role model, lose his mind, independence and body progressively as the tumor ate him away.
7. Her dad encouraged her to join the career
As weeks went by, Alexis' dad, Manjeet Thind underwent chemotherapy and radiation treatment for his cancer and that is when he decided to create a flight simulator for his little girl. She says it was tough for him to create the simulator since his coordination had been impaired by cancer and the treatments. After spending hours on end watching tutorials on YouTube on how to solder a maze of wires onto a circuit board, the simulator was finally done. She says that what she learned working on the simulator with her father was much more than she could ever learn in aviation school.
8. Her father influenced her to be a pilot
During his last few months, her father handed her his life's work from his stickers' collection of planes while he was a child to his recent Bose aviation headset which he cherished. Thind made her father a promise before he died. She promised to continue his legacy and honor his memory by using her knowledge in aviation to help others. She now flies to help rescue those in critical conditions and is already living up to the promise. She recently applied to fly a charity flight leg to Alaska. The expedition raises awareness and funds to help low-income earners living in rural inaccessible areas to central medical care.
9. Aviation wasn't her first choice
Thind admits that aviation did play a significant role in her childhood and shaped her to be who she is today but it wasn't her first choice. She claims that her father had always tried to get her to join his profession but she saw no impact she would make while flying. When she went to UBC, she undertook and completed her degree in Political Science and intended to use her degree to pursue the law lane to make a difference in other people's lives. Her father's final days showed her that she could make an even bigger impact flying as a medical pilot.
10, Thind was not on the first group date
In the pictures that were taken of the bachelorettes on the first group date, Alexis is missing. According to Marie Claire, she is still also not confirmed for the second date as well. This, however, doesn't mean that she got eliminated as not all the contestants attend the group date.
Summary
It is refreshing to see a contestant with an inspiring story such as Alexis Thind's. It would be a romantic fairy tale to see Weber who is a pilot himself end up with Alexis. Two pilots jet setting together around the world on their honeymoon and creating a full-on impact on the world and the lives of those they touch in the process is exciting.