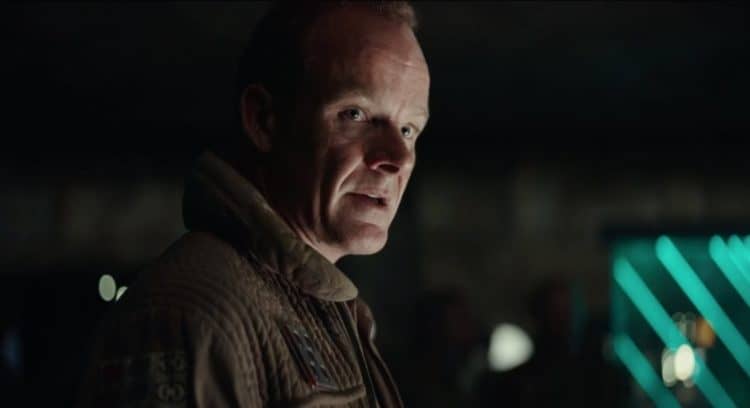 Alistair Petrie is a British actor who is best known for his role in the Channel 4 television series titled "Utopia as well as "Undercover," "Sherlock," and "The Night Manager" television series' on BBC One. He has an impressive portfolio of projects as a professional actor and it was so intriguing that we wanted to know more about what helped him to decide about a profession in the acting industry. While researching his history we learned some fascinating tidbits about him and here are 10 things about Alistair Petrie that you may not already know.
1. His Birthday
It's not always easy to tell the real age of a celebrity personality just by looking. According to birth records, Alistair was born on the 30th of September in the year 1970. his makes him 49 years old as of 2019. The city of his birth was Catterick in North Riding of Yorkshire, England. He is a British citizen by birth.
2. Petrie grew up all over the world
Petrie wasn't raised in the city of his birth. His father was a fighter pilot in the Royal Air Force and this took the family to multiple locations around the world, depending upon where the elder Petrie was stationed at the time. Alistair lived in the Middle East, East Africa and in locations throughout mainland Europe as he was growing up.
3. He received formal training as an actor
When he was a young man, Alistair Petrie enrolled in a program at the London Academy of Music and Dramatic Art. This is where he received his formal training to become a professional actor. While still in the early stages of his career he spent time touring around England in various theatres. He joined RSC and was involved with a variety of Shakespeare productions.
4. He was a contemporary of Ralph Fiennes
We also learned that Alistair Petrie worked with the famous actor Ralph Fiennes. The two actors starred opposite one another in the production of Henrik Ibsen's "Brand." His early days of acting were as a stage actor which required a great deal of discipline and talent. There are no do-overs because these are live performances in front of a theater filled with viewers so it's vital to get all of the lines right the first time around.
5. Alistair is a family man
We also discovered that Alistair Petrie is married with a family. His wife is Lucy Scott, who is also an actress. The couple has three children together. They were blessed with all boys to complete their family of five. When Alistair is not busy filming he is spending time with his wonderful family. Two of his sons, Cal and Brodie are twins.
6. There is a special cause he supports
Alistair Petrie is a successful and busy actor, but this doesn't prevent him from spending time to help others and donating his time to worthy causes. Petrie supports a charity that is active in conducting research that could help in the identification of the causes that lead to the premature birth of babies in humans. He is an ambassador for the organization which is called Borne.
7. Petrie believes that "Sex Education" should be shown in schools
Petrie does an amazing job in his role as Mr. Groff on the show "Sex Education." He believes that this show could be beneficial to older kids in school because it offers a realistic look at the topic through the characters in the show. Kids could easily identify with them and this would open them up to the lessons that the show has to offer. He believes that the public and private schools could find a way to implement the program into their school's curriculum. Alistair is the father of three sons and he would have no problem with schools that they attended showing the series and using it as an educational tool, with the caveat that it be shown at the appropriate age.
8. His acting career in television launched in 1993
Alistair Petrie got his start in the theater performing as a stage actor. He broke into television acting in 1993 with a role in the TV movie "Second Sight: Parasomnia. The same year he appeared in "Demob," and "Scarlet and Black." The following year he played the part of Big Matt in an episode of "All Quiet on the Preston Front." He continued to appear in small roles in television movies and series until 2002 when he landed a recurring role as George Forsyte in the television series "The Forsyte Saga."
9. Alistair Petrie is in high demand
We reviewed Alistair Petrie's acting portfolio and saw that he has 69 acting credits. Since 2015 his calendar has been completely filled with acting gigs. He has regularly appeared in a variety of television series as well as movies. He has become one of the most popular actors in the United Kingdom and beyond. His fame has also spread internationally. He also has several more projects coming up for release in the near future. He will appear n the 2020 release of the film "Sulphur and White" in the role of Jeff Connors. The film is in the post-production stage. He also plays the part of Sir Malcolm Campbell in "Agatha and the Death of X which is a new TV movie in post-production and scheduled to be released at some point in 2020. The third project that he is currently involved in filming for is the role of Seamus Laurent in teh film "Eight for Silver," slated for a 2020 release.
10. He has some new projects on the horizon
Alistair Petrie is scheduled to continue appearing in his role as Michael Groff/Mr. Groff in "Sex Education" for the remainder of the 2020 season. There is also the rumor that he is going to be cast in an unknown role in a television series that is slated to be titled "The No Hopers." This series is still in the pre-production stage and little has been released other than the rumors about it.