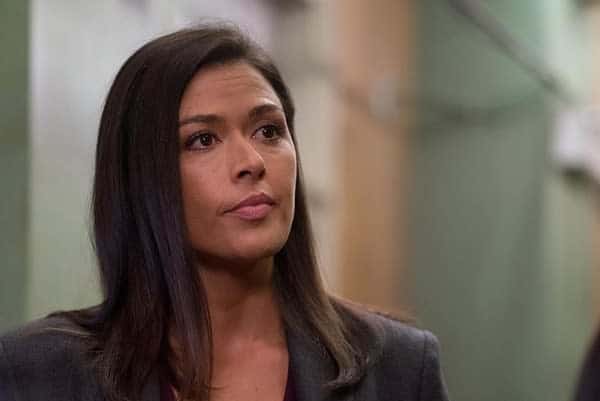 Aliyah O'Brein may not be a household name, but there's a very good chance you've seen her face before. After being in the professional acting world for nearly 15 years, Aliyah has made dozens of on screen appearances. Most people will know her best from being on shows like Bates Motel and Take Two. No matter what kind of role she's playing, Aliyah has a way of commanding attention every time she gets on the screen. While she doesn't have any upcoming projects in the works at the moment, there's a good chance that we'll continue to see Aliyah in all sorts of roles. Continue reading for 10 things you didn't know about Aliyah O'Brien.
1. She Fell In Love With Acting In The Basement Of Her Childhood Home
Aliyah's acting journey wasn't as straight forward as most. During an interview with My Devotional Thoughts Aliyah shared that she originally fell in love with acting by doing small performances in her basement as a child. However, she didn't actually start focusing on acting until she was in college.
2. She Was A Bartender For Several Years
Breaking into the entertainment industry isn't easy and the reality is that very few people actually make it in. Before getting her big break, Aliyah spent seven years working as a bartender while waiting for an opportunity to come through. Despite the ups and downs, she always refused to give up.
3. She Hopes To Get Into Screen Writing
Aliyah has been focused on acting for the majority of her career, although she did write, produce, and direct a short film called Love Stinks in 2013. She hasn't done any writing since, but she has a lot of ideas swirling around and she hopes to be able to focus time on writing more.
4. She Loves Nature
There are plenty of people who cringe at the thought of spending long periods of time outdoors, but not Aliyah. She has lots of love and appreciation for nature and spends as much time outside is she can. Whether it be hiking, exploring, or simply relaxing at the beach the outdoors is Aliyah's favorite place to relax and recharge.
5. She Studied Kinesiology
Despite becoming interested in acting at an early age, Aliyah also developed an interest in kinesiology. She attended Camosun College where she studied the discipline and began working as a personal trainer. In her mid 20s, a friend invited her to take an acting class and she realized that acting was what she wanted to do.
6. She Loves Self Help Books
Aliyah is a big believer in the importance of self love and growth and she spends a lot of time reading self help books. One of her favorite books is The Five-Second Rule by Mel Robbin. Aliyah told The Richest, "It's about how to shift your bad habits to good habits and how to take action on your instincts."
7. She's Traveled All Over The World
Traveling has always been one of Aliyah's favorite things to do, and she has traveled to dozens of countries in different parts of the world. Her travels started while she was in college and have continued to this day. Some of the places she's been include Indonesia and Russia.
8. She Loves Inspiring Others
Positivity is one of Aliyah's top priorities and she's always made it a point to see the bright side of things. While talking to My Devotional Thoughts she said, "I love my job and I love all the projects I work on and I love all the people I work with, but the main thing I'm working on is spreading positive energy and love and light in the world. I think the main way I do that is through my own self-expression because not all the roles I play portray those kinds of stories. I don't feel I need to talk about any specific jobs or roles. I'm just excited about people loving themselves more."
9. She Likes To Stay Active
Sometimes finding the energy to get up and go to the gym can feel nearly impossible, but Aliyah understands the importance of staying active. She likes to burn calories by doing things like yoga and boxing. In addition to helping her stay in shape, regular exercise also has mental health benefits.
10. She Isn't Afraid Of Speaking Her Mind
As people's platforms begin to grow, most people tend to get a little more cautious about what they say. Aliyah, however, continues to stand firm in her beliefs and never hesitates to speak out about the things that are important to her. She is a strong supporter of the fight to end racism and LGBTQ+ rights.