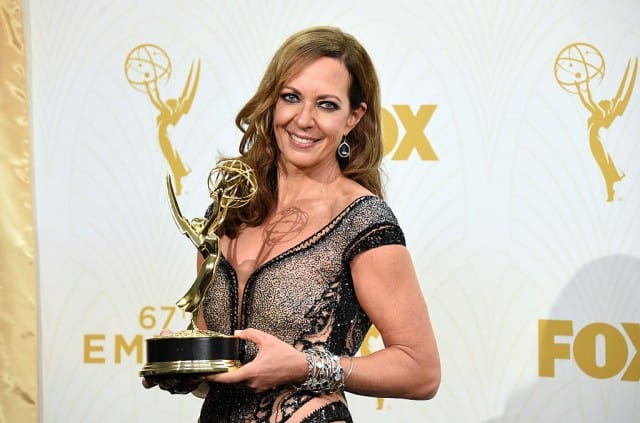 Allison Janney is one of those actresses who makes everything look easy. Her newest role on the hot new show, Mom, only proves our point. She's been in the business longer than many people realize, and she's had some of the most colorful roles in Hollywood. She loves that she was once told by a director as she was starting out that at her height of 6 feet, she'd never play anything but an alien or a role like that; she sure showed him over the years, right? There's so much we don't know about her that we thought it would be fun to get to know her a bit more.
She's got smart kids in the family
Both her niece and her nephew graduated from Harvard University, which is not an easy accomplishment. She doesn't take credit for their genius, but she does like to brag about it. All cool kids get their intelligence from their Aunt, right?
She's a former athlete
She's tall, so it only makes sense that she played sports growing up. It was a great way for her to make friends and stay in shape, and it's all a lot of fun.
She's a huge hip hop fan
If you had to choose an avid hip hop music fan in Hollywood, who would you choose? Allison Janney would choose herself. She loves the genre and she's not ashamed to admit it, even if she doesn't quite fit the rap game mold.
She and Meryl Streep have a past
These two are former lovers; in the movies. Allison Janney played Meryl Streep's female lover in a movie called "The Hours," which we are certain is a movie you've seen at least once.
Sangria is her thing
If ever you find yourself in need of some sangria, Allison Janney is your girl. She's not trying to say she makes the best sangria ever, but she's saying she's pretty good at it.
Be sure to check out Mom Thursdays at 9 pm on CBS
Photos by Getty Images