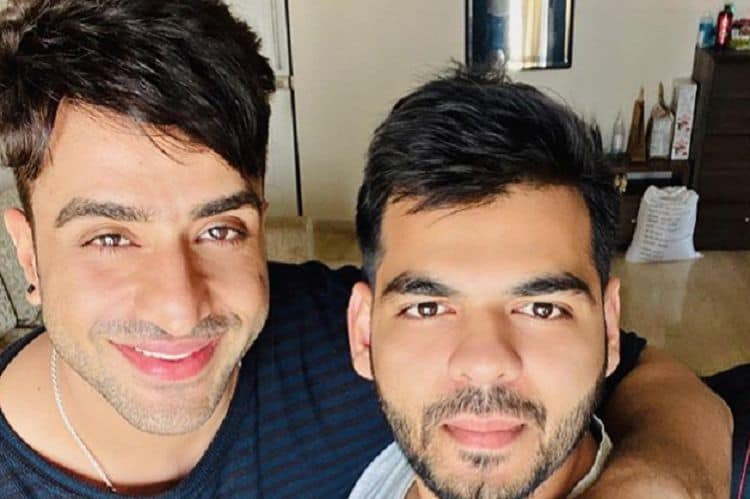 Aly Goni is in the hot seat right now because he was thrown into the "Bigg Boss 14," mix as a total wildcard that no one saw coming. If you don't know who he is, it's all right. He's a star in his own right. He is an Indian actor who has a long list of successful projects under his belt, and that is something we know for certain. However, even his own fans don't know as much about him as they should, and that means it's time to get to know more.
1. He's Young
He's got a lot of work under his belt, but he's still very young. He was born on February 25, 1991, which means he's only 29. He's going to celebrate his 30th birthday shortly after 2020 ends, and he might be happy that he gets to celebrate with a bit more freedom because things are calming down a bit.
2. He's From India
He was born in a place called Bhaderwah. This is located in a place called Jammu & Kashmir, which are located in India. He was raised there, he went to school there, and he spent his childhood there. We don't know much about his childhood or his family, however.
3. He's Single
Well, he's not married. We don't know if he is dating anyone at the moment, but he once dated model Natasa Stankovic. They were asked to dance together as exes on a reality television dance competition back in 2019. They may no longer be together, but we get the feeling that they are on good terms with one another in some capacity.
4. He's No Stranger to Reality Television
Much of the work he's done has been on reality television. He's done Fear Factor and many other shows that are all reality-based, and that's what has made him famous. These shows have given him a household name, and he's working hard to become a serious actor known for his serious works rather than just a reality show actor who isn't known for much else. We think he's doing a good job.
5. He's Close to Jasmin Bhasin
He and Jasmin Bhasin have been friends for a while. They seem very close, too, and he is allegedly on the show and in the house because he is tired of seeing his friend cry and seeing her upset. There has been a rumor of a romance between the two, but they definitely do seem very close as friends.
6. He's Doing Well
He might be working hard to make himself a household name, but he's doing all right financially in the meantime. He's got an estimated net worth of $2 million, which is a lot of money. He's doing well, he's making big changes in his life, and he seems like he is in a happy place.
7. He's Private
That's something you don't often hear used to describe reality television stars. However, he's a man who is relatively private and doesn't speak up much about his personal life. He might know about the rumors that link his name to things, but he doesn't touch on them or even acknowledge them in many instances. He keeps to himself, and that is almost always a good idea.
8. His Relationship with His Ex Ended on an Interesting Note
When he and his Serbian model ex broke up many years ago, he did come out and say that they were no longer together and that he was all right. He blamed their split on their cultural differences, which is really a valid reason to break up. However, he then came out and said he'd prefer to spend his life with an Indian woman rather than someone from a different cultural background.
9. He's Happy for His Ex
Natasa Stankovic announced in 2020 that she's engaged to be married to Hardik Pandya, and that's a big deal. He's a famous cricket player, and they seem very happy. Aly Goni came out and said that he is very happy for his ex and that he wishes her well. He thinks that they look happy and good together, and that is something he feels good about.
10. He's a Class Act
While we really don't know too much about him, he's a man who never airs his dirty laundry. He has been known to say very nice things about his ex, including the fact that she is a darling, that she is sweet, and that she is caring. Even after they ended things and she got engaged to someone else, he continued to say kind things about her. That is always considered class.