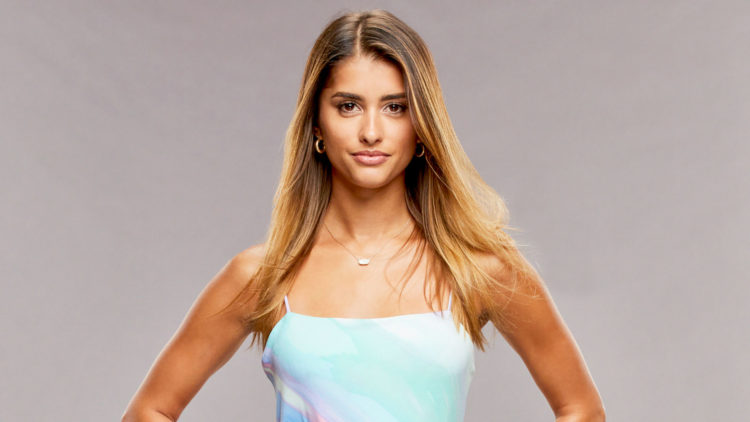 Alyssa Lopez has been a fan of Big Brother for years, and now she's finally getting the chance to enter the house and compete for the $500,000 prize. She's up against some serious competition, but that isn't going to stop her. Some people may underestimate Alyssa, but she's a fierce competitor who is ready to go all out to become the show's next winner. She came into the house with a strategy that she plans to stick to, and she isn't going to let anything stand in her way. Only time will tell whether she has what it takes to make it all the way to the end, but she's going to put on a very entertaining show along the way. Continue reading for 10 things you didn't know about Alyssa Lopez.
1. She Is From Florida
Alyssa lives in the Sarasota area which is located about an hour south of Tampa. As far as we know, she was born and raised there. Like many people who are from the Sunshine State, Alyssa loves hanging out at the beach, boating, and simply soaking up some sun. The Sarasota area is where the popular MTV reality show Siesta Key is filmed.
2. She Is An Entrepreneur
Alyssa loves hanging out at the beach so much that she decided to start a swimwear business so that she and other people could look their best while relaxing by the water. Her company, Mollie Bird, is all about creating stylish swimwear that are perfect for a beautiful day.
3. Being On Big Brother Was On Her Bucket List
There's nothing better than finally being able to say you've done something you've always wanted to do. Alyssa is proud to say that she's finally accomplished her goal of becoming a houseguest on Big Brother. Now, the only thing she needs to do is take home the win.
4. She Worked At Hooters
Alyssa is certainly no stranger to working hard. Before Alyssa got into the swimwear business, she was working in the food service industry. Alyssa used to be a waitress at Hooters and she was even featured in a billboard for the restaurant. It's unclear exactly how long she worked for the restaurant.
5. She Already Has A Large Social Media Following
Unlike some of the other houseguests on this season of Big Brother, Alyssa already has a strong presence on social media. She has more than 19,000 followers on Instagram, many of which she had prior to being cast. That number will probably grow during her time on the show.
6. She May Be In A Relationship
Alyssa isn't the kind of person who shares a lot of information about her personal life on social media. However, based on some of her photos it appears that she is in a relationship with a man named Lew Evans. However, since she hasn't posted a photo with him in over a year the current status of their relationship is unknown.
7. She Likes To Stay Active
Since Alyssa spends a good amount of her time at the beach, she likes to make sure that her summer body is ready to go all year long. As a result, she is all about keeping herself in good shape. She enjoys working out and she isn't afraid to lift heavy. Not only are her workouts good for her body, but they're great for her mind too.
8. She Is A Drone Pilot
Drones have become incredibly popular over the last few years and people have found cool and creative ways to use them. Alyssa is among the people who have developed an interest in the small air crafts. The about us section of Mollie Bird mentions that Alyssa has her drone license. It's unclear what she uses her drone for.
9. She Was A Gymnast
According to her bio for Big Brother, she did gymnastics for 10 years. Since we all know how competitive gymnastics can be, it goes without saying that Alyssa is used to going up against some very intense competition. Hopefully, she will be able to tap into that side during her time in the house.
10. She Has A College Education
Alyssa doesn't just have a pretty face, she also has the brains to back it up. Alyssa has a bachelor's degree in broadcast production although we don't know what school she went to or when she graduated. Even though she hasn't found a traditional job in her field, she can still put her education to good use by creating content and marketing materials for her swimwear business.