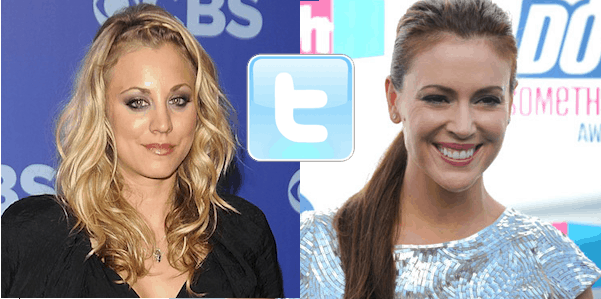 Within the last year, there have been huge social media initiatives such as the TwitChange benefit for Haiti which raised over half a million dollars by auctioning off celebrity tweets, and the recent celebrity "Twitter death" charity to bring in dollars for AIDS research.
More and more TV stars, however, are finding creative ways to make Twitter work for them when it comes to promoting their favorite charities on a more personal level.
Last year, for example, veteran TV actress Alyssa Milano asked people to donate to Charity: Water in lieu of birthday gifts and successfully raised over $92,000 for the organization. Often times we hear of these massive amounts of dollars raised, but never get to witness the actual results of the effort.
For Milano's effort, however, she posted this information back in July with attached video showing that 18 communities and 4,628 people were provided clean water in Ethiopia using the funds gathered during her charity promotion. Due to it's tangibly successful results, Milano is currently asking fans and followers to contribute once again to Charity: Water for her 38th birthday.
Milano isn't the only celebrity using Twitter to promote charities.
Kaley Cuoco, of CBS' sitcom The Big Bang Theory, a long-time supporter of animal's rights, has been Tweeting her support of the Humane Society. Cuoco, along with band Annie Automatic, has recorded a cover of "Somewhere Over The Rainbow" which is currently available on iTunes and Amazon, the proceeds of which are going straight to the Humane Society of the United States.
Milano and Cuoco are not alone. Just a handful of the many television stars Tweeting charity support include Yvonne Strahovski (NBC's Chuck) encouraging support of Ken-Mar Rescue's Guardian Angel program, Kay Panabaker (ABC's No Ordinary Family) voicing her support of Geno Carter's Carroll Center for the Blind fundraiser, and Ian Somerhalder (TheCW's The Vampire Diaries) promoting the ISFoundation.
With so much negativity being propagated in the social networking space these days, it's refreshing to see the positive efforts these celebrities are making to bring help and comfort to those in need.