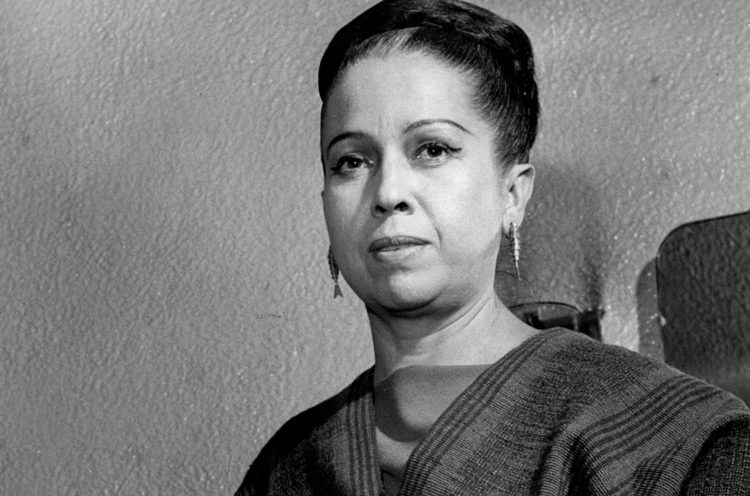 There are many individuals throughout history that have managed to change the course of history in one way or another and almost every time there is something about them that begins to build at an early age or manifests at time in their lives when they are able to make the biggest impact. Amalia Hernandez was among those that was born to privilege and wealth yet she never seemed to use this to any other advantage than to further her own education and talent when it came to doing what she loved to do most, which was dance. Throughout her career, which had a few bumps and roadblocks along the way, she still kept a great amount of love for her chosen field and did not waver when it came to realizing what she wanted to do. The dedication and ambition she possessed was something that helped her to continue her course even when she felt a bit disillusioned and not entirely sure of what path she wanted to tread.
Here's a few things that people might not know about her.
10. Her mother was given a lot of credit for Amalia's interest in the arts.
Both of her parents were highly supportive of her becoming a dancer and being interested in the arts, but it was her mother that introduced her and created the drive that would eventually spark her career and lead her onto the path she chose.
9. She was born into a very wealthy family.
Amalia didn't want for anything since her father was a very prominent businessman with military and political ties that aided his family in acquiring and keeping their fortune. She had every opportunity to learn and to grow as an individual as she not only had support but the funds necessary to facilitate the education she needed.
8. Amalia's father built her a studio in their home in support of her choice to dance.
He realized very quickly that it would be wiser to accept her chosen course and to help her walk the path she was interested in rather than fight her so he ended up creating a dance studio in their home in order for her to have a place that she could continue her dream.
7. At one point she felt unfulfilled by dancing and had to switch gears, so to speak.
She wasn't fully able to connect to modern and European dancing as it made her feel a bit awkward and not entirely herself. This precipitated a return to her Hispanic roots as she went back to Mexican cultural dances where she felt more at ease.
6. Eventually she founded Ballet Folklorico de Mexico.
This is a ballet ensemble in Mexico that has been going strong for many decades now since she was an instrumental force in seeing it come to life. This allowed her to not only teach the dancing she loved but also practice it and be entirely confident in what she was doing.
5. In her life she choreographed around 60 different productions.
Amalia was not one to rest on her laurels as it were since she stayed constantly busy and was always working to better herself and those around her as she started out with a very small group and expanded to around 60 or more individuals that she dealt with on a constant basis.
4. She was very vocal about her love for Mexico.
There was a lot of pride in her heart for her native country and she did her best to impress upon others that they were and are a rich culture made of many different cultures that are often seen as one but stand in reality as many different regional groups that share a very common bond between them.
3. The love she showed for Mesomerican cultures has been a big influence in Mexico's cultural identity.
You could say that there are many people that have contributed to Mexico's rich and diverse history within its own borders but at the same time you would have to put her at the head of the list in many ways since she rekindled and continually pushed the fact that her culture and others within Mexico were proud of who they were and what they represent.
2. Some of her dances were very specific to various regions in Mexico.
You might not think that this is entirely possible since there would probably be a lot of overlap between different cultures that share the same country, but journey into one region after another and you will see some obvious differences in style when it comes to art and particularly dance.
1. Marriage managed to put her career on hold for a while.
This was also a time when she was feeling less than enthusiastic about what she was doing, but the pull of the dance was simply too strong to keep her out for that long.
There are always those like Amalia that are important to remember for their contributions.