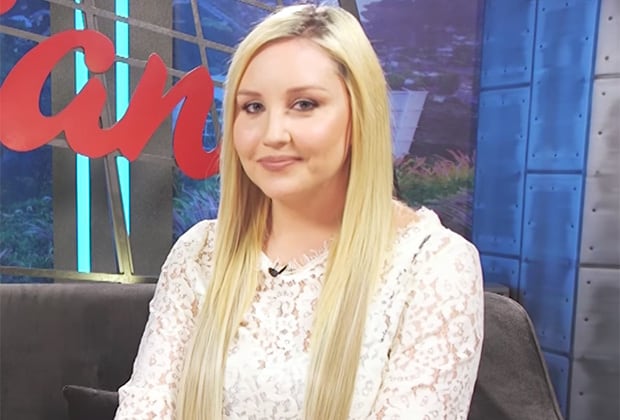 Some people might remember Amanda Bynes because of her appearances in both movies and TV shows throughout the late 1990s and the early 2000s. For example, there was She's the Man in 2006, which was inspired by William Shakespeare's Twelfth Night. Furthermore, there was Hairspray in 2007, which saw Bynes starring alongside other well-known actors and actresses such as Michelle Pfeiffer, John Travolta, and Christopher Walken. Combined with a successful TV show on The WB called What I Like About You, it was no wonder that a lot of people were expecting great things from Bynes, particularly since she didn't fit the stereotype of the child star who struggled to make the transition into adulthood.
In hindsight, that perception seems cruelly ironic. In 2011, Bynes was going to play Paige in Hall Pass, which seems to have been intended to show that she could play roles beyond those in which she had been typecast. For whatever reason, Byne started acting in an erratic manner on the set, with examples ranging from paranoia to being wholly unprepared even when she showed up for the shoot. An effort was made to get usable footage from her, but in the end, both sides gave up, claiming that Bynes had to be replaced in the role by Alexandra Daddario because of conflicts in her schedule.
After that point, whatever had caused Bynes to behave in such an erratic manner on the set for Hall Pass seemed to worsen. This led to a number of strange posts on social media, which resulted in some initial laughs but soon led somewhere much more unpleasant. Furthermore, Bynes started to behave in the same erratic manner in the real world as well, with examples ranging from her locking herself in the bathroom of a cupcake store to her starting a fire on a complete stranger's property. In 2013, Bynes had to be hospitalized under a mental health evaluation hold, which was followed by her parents filing for conservatorship. After the conservatorship came to a close, Bynes claimed that her father had been abusive to her when she was a child, which was followed by her recanting her accusations no more than a single day later, claiming that she had been forced to make those accusations because of a microchip in her brain that had been placed there at her father's request. It was not until a full month following that particular incident that Bynes announced that she had been diagnosed as being not just bipolar but also maniac depressive, which was followed by a gradual decline in her posting on social media.
What Are Amanda Bynes's Plans for 2018?
Currently, Bynes seems to be in a much better position than she was. She is still attending the fashion school that she announced that she was going to attend when she revealed her diagnosis. Furthermore, she has indicated an interest in returning to acting in 2018. However, Bynes has stated that she has already received some offers in this regard but is waiting for the right role to make her return to acting, which makes sense in light of everything that has happened. Regardless, it remains to be seen what will happen from this point forward, but it seems probable that it will be no more than a matter of time.