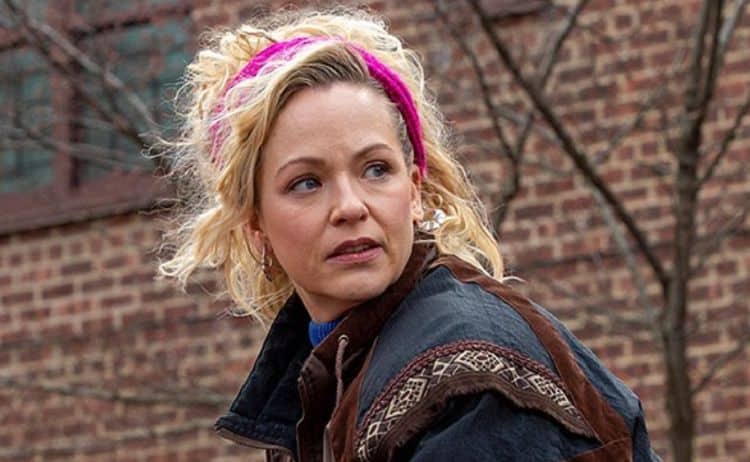 Amanda Clayton has loved to perform for most of her life, and now she's living every actor's dream. After making her on screen debut in 2006, Amanda played a number of relatively minor roles before getting her big break in 2014 when she was cast as Alex Montgomery in the OWN series If Loving You Is Wrong. Although her character wasn't always the most likeable person on the show, Amanda did a great job of bringing Alex to life. When the series ended in 2019, Amanda kept the ball rolling with her role as Cathy Ryan in City on a Hill. The show put her and her talent in front of more eyes than ever before and she has been able to add countless people to her fan base. Here are 10 things you didn't know about Amanda Clayton.
1. She Is A Rhode Island Native
Anyone who has seen City on a Hill probably thought that Amanda's Boston accent was natural. In reality, however, she's actually from Rhode Island. Amanda was born and raised in the small New England state and attended the University of Rhode Island before relocating to New York City.
2. She Is A Formally Trained Actress
Due to her role in If Loving You Is Wrong, there are some people out there who may not think Amanda is a serious actress. Not only is she very serious about her craft, but she also underwent formal training at the New York Conservatory for Dramatic Arts. Prior to starting her on screen career, she also did some theater work.
3. She Is A Wife And Mother
Amanda's character in If Loving You Is Wrong may have had a messy home life, but she's blessed to say that isn't her reality. Amanda is happily married to fellow actor and City on a Hill co-star, Kevin Interdonato, the couple welcomed their first child together in 2020.
4. She Is A Dog Person
Even before welcoming her child into the world, Amanda had already assumed the role of a mother. She is a very proud pet parent to an adorable French bulldog named Mase. While he doesn't appear to have his own Instagram account, he has made several appearances on Amanda's page.
5. She Likes To Travel
Amanda is the kind of person who is always up for a fun adventure, and what better adventure is there than traveling to new places? Although her schedule can get very busy, she has been able to visit lots of cool and beautiful places over the years including Hawaii and Italy.
6. She Is A Producer
Acting is what Amanda has become best-known for, but that isn't the only side of the entertainment industry she's interested in exploring. She made her debut as a producer in 2014 with Dirty Dead Con Men: Behind the Scenes. We weren't able to track down any information to indicate what her future plans are regarding behind-the-scenes work.
7. If Loving You Is Wrong Changed Her Life
Every actor has at least one opportunity they will always look back on with great fondness. For Amanda, If Loving You Is Wrong is one of those opportunities. During an interview with OWN Amanda shared that being cast as Alex was a life changing experience for her. Not only was it a great opportunity for her as a professional, but it also allowed her to meet her amazing co-stars who she formed great relationships with.
8. She Enjoys Being Outdoors
There's nothing than better than getting some fresh air – especially after a long day. Amanda loves getting the chance to be outside and enjoy a beautiful day. Whether it be going for a walk or relaxing at the beach, soaking up some sun is one of her favorite ways to spend her free time.
9. She Is Very Active On Social Media
As Amanda's fan base continues to grow, there are an increasing number of people who want to keep up with her on social media. Fortunately for those people, she is an active user who loves keeping her fans in the loop. Amanda currently has more than 21,000 followers on Instagram and she shares a good mixture of personal and professional content.
10. She Was In An Episode Of Rizzoli & Isles 
Over the years Amanda has worked hard to make a name for herself, and she's gotten to be a part of several popular projects in the process. In 2012, she landed her third TV appearance which was in an episode of the popular TNT series Rizzoli & Isles. Some of the other shows she's been in include NCIS: New Orleans and Rosewood.