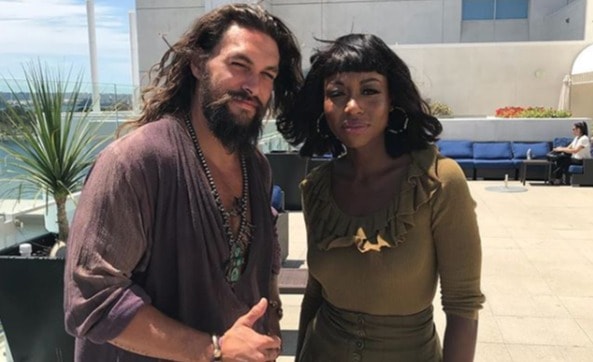 Amanda Warren is an American actress who gained recognition in the HBO drama television series "The Leftovers." She portrays the character Lucy Warburton on the show. Amanda has a long list of credits in her acting portfolio. She's a trained actress and much more. For fans who want to know more about her, here are 10 things you didn't know about Amanda Warren.
1. She's a New Yorker
Amanda was born and raised in New York City. Her birthday is on July 17, 1982. This makes her 37 years old. She is every bit a big city girl with all the tenacity that New Yorkers are known for, but this is tempered with her sense of class and style. It's as though she was born to become a performer.
2. She is a formally trained entertainer
Growing up in New York City gave her access to a host of entertainment venues and she developed a passion for the performing arts. In addition to acting, Amanda is also a singer. Before she even finished her high school studies, Amanda enrolled at the Professional Performing Arts School in New York. She studied singing, and although it's another career option for her, Amanda made the choice to become a professional actress.
3. She shares a name with another Amanda Warren in the entertainment business
There is another Amanda Warren in the entertainment business. While Amanda from "The Leftovers was born on July 17, 1982, in New York City, the other Amanda was born on July 13, 1982, just four days earlier, but she was born in Coqueille, Oregon and moved to Rhode Island later The latter Amanda is a writer, producer, and director who is best known for "A Haunting" and "The Betrayal of Velvet Fox."
4. She got an early start in the entertainment business
Amanda attended PPAS when she was still in high school. She had an interest in singing, and the training served her well as she was involved in the youth gospel choir, becoming an alto section leader, adn even singing in a few stage productions. Her studies were a top priority and her mother only allowed her to become involved with performing to the extent that it didn't interfere with her life as a child or as a student.
5. Amanda Warren has experience as a stage actor
While still in school, Amanda's mother allowed her to become involved in singing and acting on the stage. She appeared in "Pippin," "Little Shop of Horrors," "Once on This Island," and "Hair." She also sang "A Part of Us" on the stage in her role as Mama Euralie on "Once on This Island" and this was a pivotal role that changed her life and fueled her passion for acting. She was hooked from this point forward.
6. She chooses fashion brands that deliver a certain feeling
When asked about her favorite fashion designers, this was something that Amanda had an immediate answer for. She was born and raised in New York City in the heart of the fashion capital of the United States. With so many brands to choose from Amanda stated that she lets the "wind carry [her] to the fashions that present the look as well as the feeling she embraces. She's an artist so this makes sense. The atmosphere means a lot to her. Some of her favorite brands are Ralph Lauren, DVF, Michael Kors, Haute Hippie, Donna Karan, Versace, Armani, Burberry, and Alexander McQueen.
7. She hasn't yet committed to any charities
Amanda Warren is selective about the causes that she supports, but she hasn't yet become involved with any charitable projects. When asked about this, her response was "I'm still looking." She did continue to discuss the fact that she has considered giving back to the public school system in the Manhattan area. She also feels for tenants who are forced out of their homes by greedy landlords, and she's seen a host of inhumane treatment of people. She also mentioned wanting to help people who don't have the money to pay legal fees to protect their rights. Although there are quite a few things that she cited as being important to her, Amanda has yet to commit to a cause and get involved.
8. She hasn't considered any other career paths
Being an actress is really the only thing that Amanda Warren wants to do for a living. When she was asked what other occupations she had an interest in, she wouldn't answer the question. Instead, she made it clear that she doesn't even entertain the thought of doing anything else. This comes from an inspiration she received when watching an interview with fellow actor Denzel Washington. When he was asked the same question, he was upfront about the fact that he has never had a plan B, because there was really no need for one. He made his choice to become an actor period and the same is true for Amanda Warren.
9. You can keep up with her on Instagram
There are quite a few fans who have discovered that they can keep up with their favorite actors on social media. Amanda maintains an active presence on her Instagram account. So far, she's made 213 posts and she has 2,189 followers as of the last check-in on her site. She's following 466 others. You can find a few good photos of her on the site as well as some interesting pics and posts about the things that she cares about and is involved in.
10. She's returning to "The Leftovers"
If you've enjoyed watching Amanda Warren in the role of Lucy Warburton, you'll be able to keep enjoying her character on the show. She's been keeping busy with the filming for the season.As far as we can tell, at this point, she's not working on any new projects because of her busy schedule with the show.