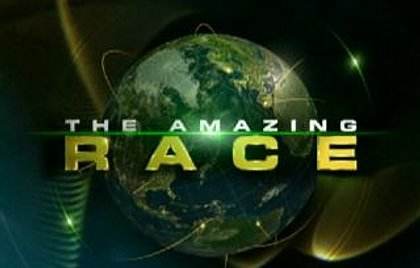 On last night's exciting season finale of The Amazing Race, it was announced that the upcoming season will be the acclaimed reality show's second all-star season, titled Unfinished Business, which is also reported by Radar Online. The season will take teams who competed from cycles 12 to 17 that didn't win their respective season and have them competing for the million dollar prize. Included in the cast are Jet & Cord (2nd place, Season 16), Mel & Mike (6th place, Season 14), Zev & Justin (9th place, Season 15), Jaime & Cara (2nd place, Season 14), Kynt & Vyxin (5th place, Season 12), Ronaldo & Christina (2nd place, Season 12), Gary & Mallory (6th place, Season 17), Kisha & Jen (4th place, Season 14), Margie & Luke (3rd place, Season 14), Flight Time & Big Easy (4th place, Season 15), and Amanda & Kris (8th place, Season 14).
To put it simply, I really don't like the casting this time. It's an uneven mix of seasons that just doesn't work for me. While I understand that it's more about the personalities they select and less about the seasons they're from, the fact remains that when there are five teams from one season and zero from the previous season, things are a little off. I appreciate the fact that it's not running over with teams from the last couple of seasons, but they were all but ignored with two teams from 15, one team from 16, and one team from 17. I do trust CBS, however, as they've made The Amazing Race the primo reality show on television through means other than stunt casting and explosive drama. As long as the road blocks, detours, and fast forwards are all exhilarating and entertaining, I think I'll quickly forget who came from where.
Will you be watching The Amazing Race: Unfinished Business? How do you think the cast shakes out? What changes would you make, if any, to the cast? Any locations you want them to go to this time?