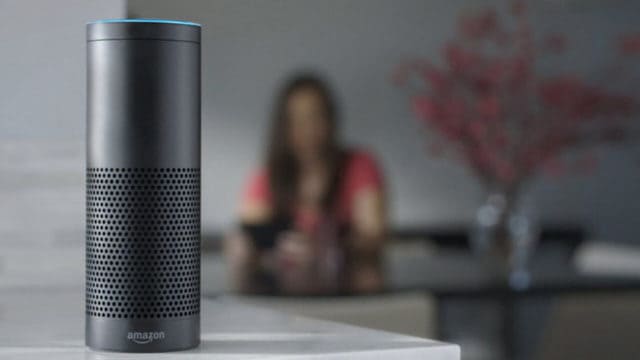 And now there's another thing I won't have in my house for a while longer. Yes I'm kidding, kind of, but this is just flat out creepy when you really think about it. The Amazon Echo is an amazing invention but if you hear it start talking and you didn't say a single thing then you'd better hope it's a glitch. Of course barring the fact that you've likely had it for only a short time you'd best have something close at hand just in case you're not alone. This had to be one of the creepiest things that Amazon could have done to demonstrate the efficiency of the Echo, and I get the feeling that it would actually turn a few people off to the device to be honest.
Of course that's not too likely to happen considering how many people like the convenience of having the Echo around. But there are enough folks that might be intimidated by this short film to actually think about it. I've actually noticed that within the past decade there have been a lot more short films coming onto YouTube that have been of great quality and are worth a second look. I'll admit that this one was getting creepy right up until the end when the big reveal came. It would have been better served I think if the freak-out came in some other fashion aside from a tattered, ghost-like figure leering at the young woman from under the table.
Plus, after watching a few short clips after this the suspense was great but the reveal, which wasn't horrible, could have still used a more omniscient feel, as though the creature was everywhere and nowhere all at once.  A disembodied voice was a classic way to bring it in, but the barest hint of movement within the shadows would have been just as good. A glimpse of what could be glowing eyes in the darkness could also be equally creepy, there and then gone as the protagonist of the story, or the victim rather, attempts to find a light of some sort in order to dispel their fears.
Isn't it odd how the slightest thing can get our adrenal glands worked up? You feel that slight tingling at the back of your neck, the involuntary way your heartbeat starts to increase as you get the feeling that you're not alone. It might be a completely unfounded feeling but the unrelenting terror that says you should be afraid won't abate until you either pass out because of exhaustion or because you know beyond a shadow of a doubt that you're truly safe and sound. Or are you?
Whatever you need to tell yourself to get to sleep is what you should start saying the moment you feel that vague unease that starts to creep into your mind and fester until it becomes a full blown fear that sends that chill down your back even as it forces your eyes to remain open and wary for whatever might lurk in the dark.
Thank you Amazon Echo, I might never sleep again.