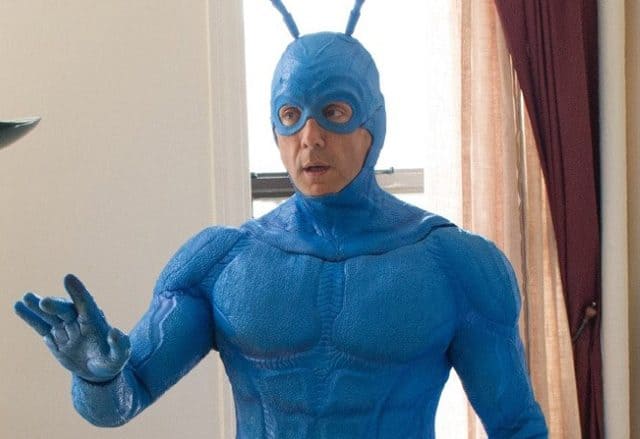 Content offerings are about to get a bit more widespread, even if only temporary.
As announced yesterday, Twitch, the streaming giant with a major focus on video games and esports, will host the pilot for Amazon Video's upcoming The Tick reboot for free for 24 hours on August 31. The series premieres on Amazon first on August 19, but the Twitch offering will allow non-subscribers to sample the new series before making the plunge. In addition to The Tick, Amazon, who purchased Twitch in 2014 for $970 million, will offer the same experience for the pilots to two of its other upcoming series, I Love Dick and Woody Allen's Crisis in Six Scenes.
The announcement was made at Amazon's panel during the TCA summer press tour on Sunday, and it appears that the service is attempting to connect with Twitch's younger male demographic through its offering of The Tick. The series is highly anticipated, so it's sure to get some decent sampling during the experiment. As for the other two pilots, it seems that Amazon is just trying to do whatever they can to make people realize "hey, there's a Netflix competitor out there that we didn't even know about!"
The Tick premieres on Amazon Video on August 19, and it will be available for free on Twitch for 24 hours on August 31. Are you looking forward to the reboot? Let us know your thoughts in the comments down below!
[Photo Credit: Amazon]