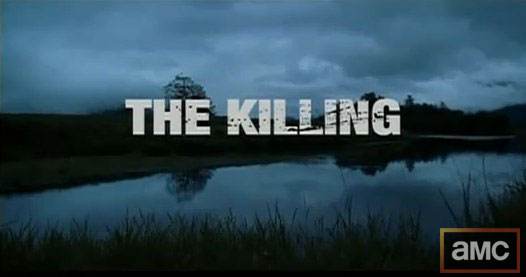 While it was looking a little dodgy there for a second, AMC has officially renewed its murder mystery The Killing for a second season, according to Entertainment Weekly. The Killing, which has already become an awards favorite and debuted to great reviews, stars Mireille Enos as Detective Sarah Linden who is in charge of one last investigation before packing up and moving to Sonoma. It also stars Brent Sexton, Billy Campbell, and Michelle Forbes, who has some serious Emmy buzz around her turn as grieving mother Mitch Larsen.
I'm a little uncertain how to feel about the renewal of The Killing. I've been enjoying the show and I think it's well done, but I don't know how it'll translate into a second season. The show that The Killing is based on, Forbrydelsen, ran for another season and if the changes applied to that show are also applied to The Killing, I think it has the possibility of working. Regardless of what changes will be made, I think as long as you have the fantastically moody atmosphere of the Pacific northwest and the pensive performance of Mireille Enos, a second season of The Killing will be a deadly good time.
Are you happy that The Killing was renewed? Where do you think they'll go for a second season? What do you expect from the finale next Sunday?