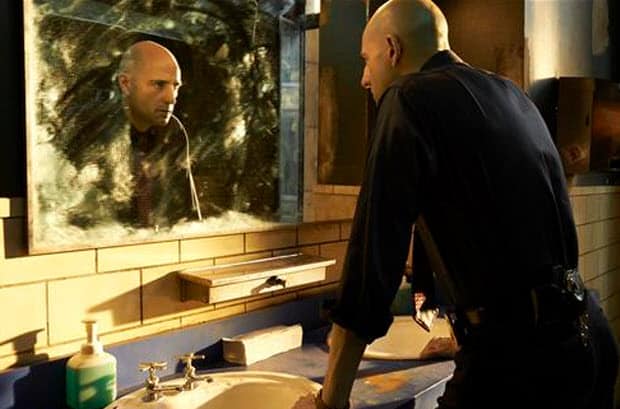 AMC has cancelled Low Winter Sun after one season, Entertainment Weekly reports. It's only the second time the network has done so with an hour long drama, the last time being Rubicon, which also failed to catch on with viewers. Despite following Breaking Bad, it seems the only thing that does was to remind viewers how great AMC shows can be, and how bad Low Winter Sun was by comparison to one of TV's all-time best.
The show is best described as a parody of self-serious drama, and despite solid source material from the UK and veteran film actor Mark Strong in the lead, it never was anywhere close to greatness, and this cancellation comes as little surprise. A show like The Killing at least had some sort of potential to it, which is why it's now been brought back from the dead twice, but not so with Low Winter Sun, it seems.
The show's failure is representative of a hard winter coming to AMC now that Breaking Bad is over and Mad Men is drawing to a close. Yes, The Walking Dead is more popular than ever, but once Mad Men wraps, it will literally be the channel's only high profile show. There's a Walking Dead spin-off coming, and of course Breaking Bad's Better Call Saul, but it's more important for AMC to find success with original shows that grow into legends, something they haven't been able to do for the last four years now.
What do you think AMC needs to do to turn things around?
[Photo via Frank Ockenfels/AMC]