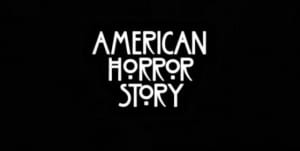 Oh Happy Day! It's the first teaser for American Horror Story: Asylum!
With less than two months away from its October return, American Horror Story has initiated promotion for its highly anticipated sophomore season on FX by releasing a chilling, yet blunt teaser trailer on its Facebook page. Akin to last year's equally puzzling and unnerving, yet intriguing, teasers that left viewers a bit puzzled, this year's teaser is no different as it already has Twitter and other social media sites buzzing with theories on what to expect once American Horror Story: Asylum opens its doors for business in October. Take a look at the trailer if you already haven't already:
[FLOWPLAYER=https://www.tvovermind.com/wp-content/uploads/2012/08/vlcsnap-2012-08-17-15h18m57s46.png|https://www.tvovermind.com/wp-content/uploads/2012/08/ahsfb.flv,600,400]
As stated across the board (and in the teaser) American Horror Story will be called American Horror Story: Asylum, which is the namesake of where the terror will call home this upcoming season. Jessica Lange, Zachary Quinto, Evan Peters, Sarah Paulson, and Lily Rabe all return from the first season of the show playing entirely different characters. Ryan Murphy, the co-creator of AHS, has already announced that Lange's character will be a nun who works for the mysterious, ominous asylum. Could she be the nun in the video dumping body parts in the forest? Or is she delivering said body parts? Wonder what Constance would have to say about that…
With AHS:A news dropping quickly than the cast of last year's American Horror Story, expect to see more freakish and outlandish video clues popping up in the next few weeks. We will be here to deliver and decipher each of them as they come.
Are you ready to lose your minds all over again?
American Horror Story: Asylum premieres this October on FX.