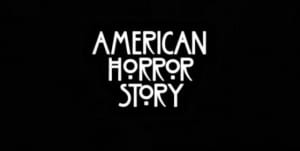 Witches + American Horror Story = American Horror Story: Coven and me salivating like a rabid dog until the third season of FX's horror game changer returns to my TV screen.
Late last night at the American Horror Story: Asylum Paley Fest Panel in Los Angeles, AHS co-creator Ryan Murphy finally revealed, or rather confirmed, the third season subtitle for the groundbreaking FX anthology series, which has previously dealt with a haunted house and most recently an asylum. Appropriately titled "Coven," American Horror Story season three will obviously take on the magical world witches, and will feature returning Asylum (and Murder House) cast members Jessica Lange, Evan Peters, Sarah Paulson, Lily Rabe and Frances Conroy. Joining them will be AHS first season cast member Taissa Farmiga and Oscar Winner Kathy Bates, who will be the main opponent to Lange's latest role in the series.
Murphy dropped a few tidbits about the upcoming season, such as Lange's character being a "glamour cat," (which the actress has no clue on what that exactly entails, but she's game nonetheless). He also mentioned how the show will film in New Orleans, which is a slight departure from using sound stages for main scenes from the first two seasons. He also mentioned how the AHS:Coven arc had been discussed for "a couple of years," and felt Season Three was the perfect opportunity to explore it.
There were two more mouth-watering nuggets (among a smorgasbord of others) emerged from the Paley Fest panel that sent shivers down this blogger's spine. One involved a potential "companion piece" to the show. "I think it would be really cool to do a couple different incarnations of the idea," Murphy told the Paley crowd, which featured fans, bloggers, and TV reporters alike. "So, we've (been talking about that, but I can't talk about it."
The second OMG piece of information Murphy dropped on us was that he was mulling over doing a vampire season of American Horror Story, which I could have sworn the Glee co-creator said he wanted to steer clear from. Either way, I hope he holds off on pursuing AHS: Fangs for another season or two, preferably after the current vampire craze completely takes a rest for a while. Besides, witches are about to the new 'It' monster, and American Horror Story could the best example on how to mix witchery with meanness, which is the proper way it should be done.
So, again… Why isn't it October yet?!?
Your thoughts on American Horror Story: Coven and it's bewitching theme?
American Horror Story: Coven will premiere this fall on FX
Photo Credit: FX