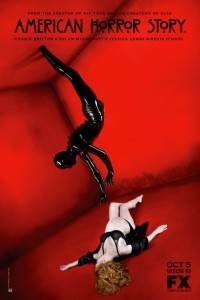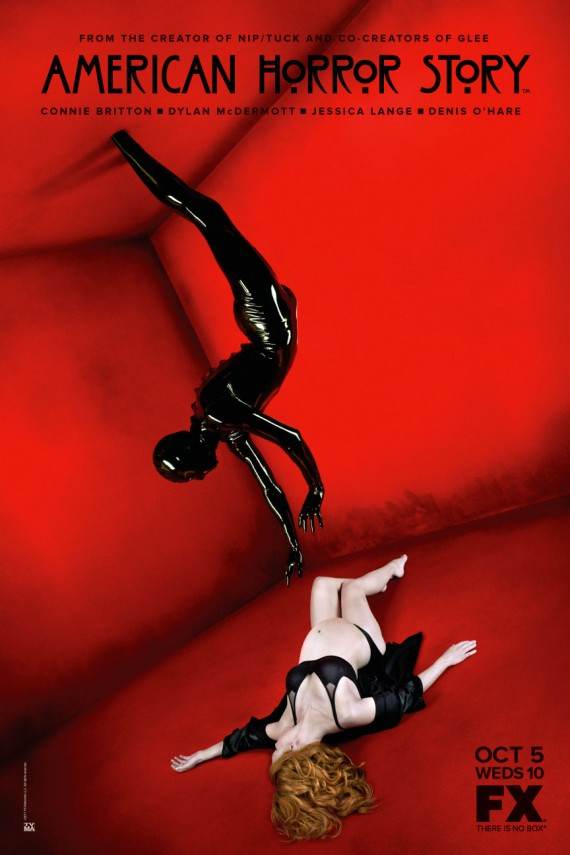 You know the part in a horror movie where the main character says something and it's obvious that the complete opposite is about to happen?
That type of foreshadowing happens in the newest promo for FX's upcoming American Horror Story, where Harmon family patriarch Ben (Dylan McDermott) tells wife Vivien (Connie Britton) that buying their mysterious new house was the "exact right thing to do". A split second later, we're immediately thrust into the weirdness that the Harmon's new house has wrought; there's a clearer view of the (scarred) twins from "Creature", an ominous young woman giving the family a warning, and another appearance by the mysterious man in black. Throw in a little blood, some fire, and an unsettling recording of children singing and it seems that buying their new house wasn't the exact right thing to do.
Despite how spooky "Take It" is, it's one of the more straightforward promos of the show yet, as you get to hear Jessica Lange's character for the first time, see the world outside of the Harmon residence, and witness appearances by a cavalcade of recurring characters. It's less visceral than past promos, but there's still an eerie, unsettling feeling that comes from just mere glimpses of the Harmon family horror.
I mean, if this is only a promo, imagine how intense the show must be.
I can't wait.
What have you thought about American Horror Story's promos so far? Does "Take It" fill in any gaps you may have had about the show in terms of plot?